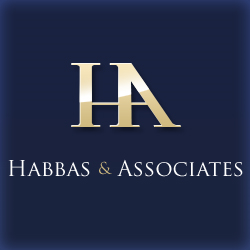 San Jose, California (PRWEB) December 11, 2014
Habbas & Associates is sponsoring Breakthrough Silicon Valley's annual benefit event, "Are You Smarter than a Breakthrough Student?" In 2015, Breakthrough will be cultivating the potential of 365 low-income students, all who strive for high academic achievement.
The firm's contribution will help Breakthrough deliver rigorous coursework, interactive learning environments, and individualize instruction that will prepare students to enroll and thrive in four-year universities.
With Breakthrough's program, economically challenged students are given the opportunity to defy the stereotype that coming from poverty makes high academic performance impossible, and that poverty and low academic performance are hopelessly linked.
Breakthrough Silicon Valley has two programs: One prepares academically motivated middle and high school students for college. The other trains and motivates high school and college students to become educators and mentors.
Once a 6th or 7th grader enrolls in the six-year program, Breakthrough closely works with the students and provides valuable tools and hands-on training, including year-long math programs, a middle school summer program, career development activities, field trips, college essays, college tours, high school counseling, college placement, and much more.
Habbas & Associates shares in Breakthrough's belief that socioeconomically disadvantages students can achieve academic success. Habbas & Associates and Breakthrough Silicon Valley are changing Breakthrough's students' educational paths, and creating a positive impact on the community.
Habbas & Associates is a personal injury firm serving San Jose, California. The firm's legal team has more than 125 years of collective legal experience; their accolades and recognitions include The American Trial Lawyer Association, and selection for inclusion in Super Lawyers®. The firm offers free case evaluations and accepts cases on a contingency fee basis. To schedule a consultation with an attorney, please call (888) 987-4053, or visit the firm's website at http://www.habbaslaw.com.