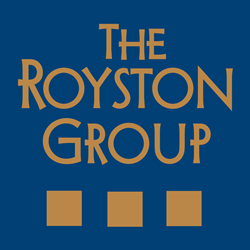 When experienced parties come together and good representation is present on both sides of the table the inevitable closing of the transaction is sure to benefit both parties involved
Los Angeles, CA (PRWEB) December 22, 2014
The Royston Group has closed the sale of a single tenant net lease warehouse retail store in Los Angeles, California. The 31,480 square foot building, located in the dense infill Los Angeles MSA, sold for $10.7 million. The property sits on 2 acres of land and the site was leased on an triple net basis to warehouse retailer Smart and Final. Built in 1966 and renovated in 2009, it was leased on a 20 year term.
The Royston Group's Rob Sutton represented the buyer in the transaction. The buyer is a veteran local real estate firm based in Southern California while the seller is family investment group based in New York. Investment highlights included a long term NNN lease, an excellent infill location and a solid credit tenant in Smart and Final.
"Los Angeles is a very competitive market for triple nets and commercial real estate in general. Good product is hard to find and good pricing is almost impossible to find unless you know where to look. In this case I had an extremely savy client who understood all the intrinsic values of owning real estate in Los Angeles. When experienced parties come together and good representation is present on both sides of the table the inevitable closing of the transaction is sure to benefit both parties involved. That was certainly the case here." Said Vice President Rob Sutton.
Greg Cortese, President of The Royston Group and Rob Sutton, Vice President specialize in the sale of single tenant net lease properties. The Royston Group is a privately held commercial real estate investment firm, founded in 1992. The company provides services for a multitude of net lease commercial property types including office, industrial, retail and medical. The firm has completed over $1.5 billion in real estate sales since its inception. http://www.theroystongroup.com