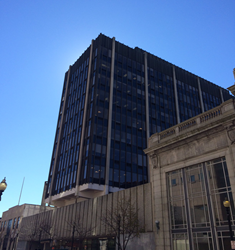 At GoECart, we recognize doing ecommerce right requires a delicate balance of people, technology, expertise, and information.
Bridgeport, CT (PRWEB) December 15, 2014
Ecommerce is growing at double digit rates year-over-year and GoECart, located in Bridgeport, CT, is at the forefront of this revolution. The time has never been better to make a move to a fast growing company, acknowledged as a leader in a growth industry. If you're ready to take a giant step forward in your career in 2015 and want to work at one of Connecticut's fastest growing technology firms, then you should strongly consider applying to GoECart.
"The Connecticut Technology Council just named GoECart a Tech Company to Watch" says Manish Chowdhary, GoECart Founder and CEO. "At GoECart, we recognize doing ecommerce right requires a delicate balance of people, technology, expertise, and information. We have the technology, an ever-expanding client base, and now we need more smart, web savvy people to join us as we continue to grow our multi-channel ecommerce software platform."
GoECart is not a startup; in fact, we are a leading ecommerce platform provider with hundreds of clients across North America. Check out the case studies, news and press releases on our website and you'll see that we are a leading-edge company positioned perfectly to capitalize on the opportunities present today in the ecommerce industry.
Founded by our CEO Manish Chowdhary in his dorm room at the University of Bridgeport, we are an organically grown company headquartered in Bridgeport, CT, strategically located within walking distance of all major means of transportation. We provide our team a challenging and highly energetic work environment, but we also know when to kick back a little bit with our company outings and Free Lunch Fridays.
Lucky Seven Reasons to Continue Your Career at GoECart
1. The opportunity to play your part in something BIG. Get in on the ground floor and help us change the way the world conducts commerce.
2. Take a step in moving your career forward, don't just take another job. GoECart is a viable career vehicle: a high intensity environment where you can learn and grow at two or three times the pace of similar companies.
3. Unlike most young tech companies, we're not saddled with crushing debt. We are a stable, profitable Connecticut company that has grown organically and efficiently year over year since 2000.
4. We appreciate our employees. We know that in an evolving industry that good ideas can come from any employee — wouldn't it be great to work somewhere that your opinion counts?
5. This one's simple: We work hard but we reward hard work.
6. It's inspiring to walk in our front doors every morning and be surrounded by a team of dedicated, smart, self-starters driven to succeed and make our clients happy.
7. The ecommerce industry is exploding. The time is now to come and be a part of this cultural shift and help us as we shape the ecommerce marketplace.
We have immediate openings include Business Development, Tech Support, Software Engineering, Marketing and Sales. If you want to take your career to the next level, consider joining us today!
Please visit goecart.com to learn more and apply. Just click on company then careers from the menu.
#letsdothis
#ecommerce