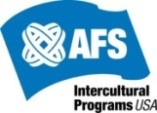 Bellevue, WA (PRWEB) December 12, 2014
PATH joins AFS-USA for discussion on Driving Global Competency: Cultural Diversity and Humanitarianism.
AFS-USA has invited Kelly Randels, Program Administrator, Program for Appropriate Technology in Health (PATH), to speak at their local event that addresses how a S.T.E.M. career can have an impact around the globe. Ms. Randels will also provide an update on current projects of PATH, a nonprofit organization that delivers healthcare solutions to underserved nations.
When: Tuesday, December 16, 2014
6:00 - 8:30 p.m.
Where: Bellevue Library: The Meeting Room
1111 110th Ave. NE Bellevue, WA
The public is invited to attend this free event and learn about new AFS intercultural programs for educators, students and other individuals of all ages. Whether you are into S.T.E.M. or not, you'll find the evening informative and festive. Refreshments will be served; and there will be a raffle of a Fire Tablet. Please register at http://bit.ly/AFSoee1 or email Kellianne Lauer at klauer(at)afsusa(dot)org.
AFS-USA is a worldwide, non-profit organization that has been a leader in providing intercultural programs for over 65 years. Each year the organization sends more than 1,000 U.S. students abroad, provides approximately $3 million in scholarship and financial aid and welcomes more than 2,300 international high school students to be hosted by U.S. high schools and families.
###
Contact:
Kellianne Lauer
klauer(at)afsusa(dot)org
646 381-3318