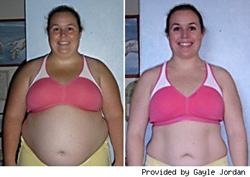 Diet Doc patients are burning fat 4X faster by combining strategically designed meal plans with Appetite Zap.
Los Angeles, CA (PRWEB) December 19, 2014
Diet Doc strives to continue to provide the most up to date, current approach to weight loss by combining scientific fast weight loss research with modern medical understanding. The professionals at the company understand that remaining committed to a diet can be challenging and the side effects of eliminating carbohydrates and sugars from the diet can cause patients to feel tired, hungry and tempted to abandon their weight loss goals.
For this reason, Diet Doc designed their diet plans that include prescription hormone treatments, exclusive diet pills and their newly formulated Appetite Zap to curb the appetite, decrease cravings and burn fat 4 times faster than any other product.
Aside from burning fat at an amazing pace, patients who have added Appetite Zap to their weight loss program report:

Increased energy and improved immune system;
Increased libido and sex drive;
Improved mood;
Relief of menstrual cramps, hot flashes, anxiety, mood swings and depression;
Increased memory and mental acuity;
An overall feeling of wellbeing.
Diet Doc's diet programs are complete and provide each patient with easy to follow meal and snack plans that are professionally designed by certified nutritionists to be compatible with each patient's personal nutritional, lifestyle and medical needs, weight loss products, including new Appetite Zap, unlimited support from the expert staff and doctor supervision and guidance throughout.
New patients will complete an initial health questionnaire and consult online with one of Diet Doc's doctors who will review the entire system prior to making recommendations for the best method of weight loss. While all patients will receive customized meal and snack plans, many will qualify to enhance the rate at which they see fat melting from their belly, hips, thighs and buttocks by including Diet Doc's specially formulated prescription hormone treatments, diet pills and Appetite Zap. This combination signals the brain to target fat that has burrowed deep within the body and nestled dangerously around the internal organs to be released into the bloodstream and used as the body's primary energy source. A recent in-house survey revealed that the majority of over 20,000 actual patients lost up to 20 pounds per month without suffering the typical dieting side effects.
Diet Doc's diet products cannot be found in stores and are available to qualified patients by prescription only. Committed to providing only the safest and most effective diet products available on today's market, all Diet Doc prescription products are manufactured in fully licensed, FDA approved, U.S. based pharmacies. And, for added convenience, refills can be easily and effortlessly reordered over the phone or the internet for immediate delivery directly to the patient's front door.
Diet Doc is dedicated to helping their patients improve their emotional and physical health through safe and rapid weight loss and urges those who are struggling to lose that final 10-20 pounds to those who must lose 100 pounds or more to call today to take advantage of special 25% savings plus free products through December 29.
About the Company:
Diet Doc Weight Loss is the nation's leader in medical, weight loss offering a full line of prescription medication, doctor, nurse and nutritional coaching support. For over a decade, Diet Doc has produced a sophisticated, doctor designed weight loss program that addresses each individual specific health need to promote fast, safe and long term weight loss.
Diet Doc Contact Information:
Providing care across the USA
Headquarters:
San Diego, CA
(888) 934-4451
Info(at)DietDoc(dot)info
http://www.dietdoc.com
Twitter: https://twitter.com/DietDocMedical
Facebook: DietDocMedicalWeightLoss