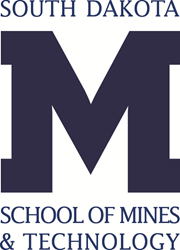 RAPID CITY, S.D. –
(PRWEB) December 12, 2014 -- Alton D. Romig, Jr., Ph.D., of Lockheed Martin Aeronautics Co., will deliver the address at the 170th commencement ceremony of the South Dakota School of Mines & Technology. Romig is vice president and program manager for Lockheed's Engineering and Advanced Systems and Advanced Development Programs – the Skunk Works®.
The ceremony will be held at 9 a.m. Saturday, Dec. 20, at the Rushmore Plaza Civic Center Theatre. More than 100 Doctor of Philosophy, Master of Science, Bachelor of Science and Associate of Arts degrees will be awarded. Romig will also be awarded an honorary doctorate.
Romig is responsible for the strategic and operational success of the product and technology front end of the aeronautical company's business line. He leads the development of advanced technology, systems concepts, projects and programs, providing ultimate oversight for multiple contracts and new business initiatives.
Prior to joining Advanced Development Programs, Romig spent more than 30 years with Sandia National Laboratories, which is operated by Lockheed Martin Corporation. His responsibilities included leading activities that provided science, technology and systems expertise to support U.S. programs in military technology, nuclear deterrence and proliferation prevention, technology assessments, intelligence and counterintelligence, homeland security and energy programs. He held a variety of management assignments at Sandia, including chief technology officer and vice president for science, technology and partnerships; chief scientific officer for the Nuclear Weapons Program; executive vice president; deputy laboratories director; and chief operating officer.
Romig has won numerous international prizes, including the American Society for Materials Silver Medal for Outstanding Materials Research. He is a member of the National Academy of Engineering and the Council on Foreign Relations, has served on numerous academy boards and committees and has been a member of the Intelligence Science Board. He has also served on several industrial boards, including the Technology Ventures Corporation and the Atomic Weapons Establishment Board of Directors in the United Kingdom.
He is a fellow of the American Association for the Advancement of Science, ASM International, the Minerals, Metals and Materials Society, and the Institute for Electrical and Electronics Engineers and Associate Fellow of the American Institute of Aeronautics and Astronautics. Romig is also a visiting physics professor at the California Institute of Technology.
He received his Bachelor of Science, Master of Science and doctorate in materials science and engineering from Lehigh University.
###
About SDSM&T
Founded in 1885, the South Dakota School of Mines & Technology is a science and engineering research university located in Rapid City, S.D., offering bachelor's, master's and doctoral degrees. The university enrolls 2,798 students from 45 states and 39 foreign countries, with a student-to-faculty ratio of 14:1. The SD School of Mines placement rate is 98 percent, with an average early career salary for graduates of $65,600, according to the 2014-2015 PayScale report. Find us online at http://www.sdsmt.edu, on Facebook at https://www.facebook.com/sdsmt and on Twitter at https://twitter.com/sdsmt.