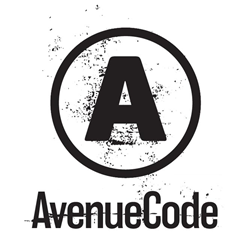 I believe that our partnership with MuleSoft strengthens our technical delivery in ways no one else can.
San Francisco, CA (PRWEB) December 16, 2014
Avenue Code today announced its partnership with MuleSoft, the company that makes it easy to connect applications, data and devices, to provide consulting and services for the MuleSoft Anypoint Platform™, the only unified integration platform for SaaS, SOA and APIs.
Avenue Code's integration expertise and knowledge of the demands of the e-commerce and retail market, coupled with technology leadership from MuleSoft, gives clients the support and tools they need to effectively bring together the explosion of endpoints and data that exist today.
"Every time we've successfully completed a challenging innovation project with one of our clients, we always walked out feeling the urge to package some of the effort for future reuse," said Zeo Solomon, founder of Avenue Code. "It wasn't until we began integrating on MuleSoft's platform that this noble idea came to life and became a reality. I believe that our partnership with MuleSoft strengthens our technical delivery in ways no one else can."
"Today's winning companies gain competitive advantage by automating business processes across SaaS applications, data sources and APIs. Through its partnership with MuleSoft, Avenue Code is enabling its customers to achieve their business goals through integration," said Brent Hayward, vice president of global channels and services at MuleSoft. "We're pleased to welcome Avenue Code into MuleSoft's world-class partner ecosystem and look forward to working together to deliver significant business impact to our mutual customers."
As a Premier MuleSoft Partner, Avenue Code ensures clients can address on-premises, cloud and hybrid integration use cases with scale and ease of use.
About Avenue Code:
Avenue Code is a full-service information technology consulting and development organization that specializes in Agile Methodologies. We have been serving dozens of Fortune 100 ecommerce companies, with a breadth of experience in ecommerce, omni-channel technology, and mobile development. Our solutions help our clients build sustainable success.