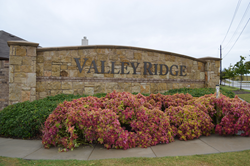 We believe the multi-property auction is one of the best ways to present a variety of real estate to the public
KANSAS CITY, Mo. (PRWEB) December 15, 2014
Serious investors, developers and home builders will soon have the opportunity to bid on more than 40 investment Texas properties offered in 21 lots at a live auction.
United Country – Strategic Client Services and United Country- bigInk Real Estate and Auction will conduct a multi-property auction Wednesday, Jan. 21 featuring more than 40 individual commercial, development and land properties. This live event will take place at 10 a.m. at the Hilton Dallas Lincoln Centre, LBJ Conference Room at 5410 Lyndon B Johnson Freeway in Dallas.
"We believe the multi-property auction is one of the best ways to present a variety of real estate to the public," said Mike Jones, broker and auctioneer of United Country – Strategic Client Services. "It gives investors and developers the opportunity to purchase quality Texas properties at a competitive price they are comfortable with. Today's market conditions and the auction format allow sellers and buyers to come to a meeting of the minds quickly with a competitively achieved fair market value. An auction is the best way to establish what real market value is."
This auction features more than 40 individual properties offered in a variety of groupings that include high visibility, high-traffic count commercial properties, single and multi-family residential, urban renewal properties, industrial and recreation land.
The properties being offered are located in numerous Texas cities including Dallas, Fort Worth, Sherman, Granbury, Plano, Mesquite, Pflugerville, Crowley, Lake Dallas, Baytown and Clear Lake. The real estate ranges from single family lots to hundreds of acres.
For additional auction information, terms and conditions, preview times or to make pre-auction offers, visit TexasInvestmentAuction.com or call 816-420-6295.
About United Country Real Estate
United Country Real Estate – a division of the United Real Estate Group – is the leading, fully integrated network of conventional and auction real estate professionals. The company has been an innovator in lifestyle and country real estate marketing since 1925. United Country supports nearly 600 offices and 5,000 real estate professionals across four continents, with a unique, comprehensive marketing program that includes the highest ranked and largest portfolios of specialty property marketing websites, the largest real estate marketing services company, an extensive buyer database of more than 500,000 opt-in buyers and exclusive global advertising of properties.
# # #