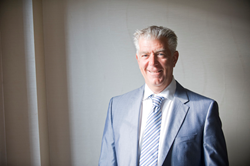 "We can now offer our clients a wider range of products and services with the experienced team Lawley Insurance has built," said Dan Mahoney, owner of DFM Insurance
Buffalo, NY (PRWEB) December 16, 2014
Lawley, the 54th largest independent broker in the United States ranked by Business Insurance magazine, will expand its tri-state area presence with the first branch located in Connecticut, through a merger with DFM Insurance, Inc. based in Darien, CT. The merger, effective January 1st, 2015, will create Lawley's ninth branch across New York, New Jersey and now Connecticut and will formally be known as Lawley-DFM Insurance.
DFM Insurance, which was founded in 1986, specializes in commercial and personal lines insurance. In addition to this new Connecticut insurance branch, offices in Florham Park, NJ, Elmsford, NY and Melville, NY, circle the New York City market for Lawley.
"We are excited to enter a new state and grow our business around the New York City market by bringing on the experienced team from DFM Insurance," stated Chris Ross, Principal of Lawley. "We look forward to extending the many insurance and employee benefits options we offer in the Connecticut market."
"We can now offer our clients a wider range of products and services with the experienced team Lawley Insurance has built," said Dan Mahoney, owner of DFM Insurance. "Our customers now have the support of 350 employees who bring a wide range of specialties."
"I am eager to bring our expertise protecting customers in Connecticut to the growing Lawley insurance team. Partnering with a Top 100 Agency and having access to all of the resources a large regional broker can bring will help us service our current and future clients better," said Mahoney. "There is a great opportunity in leveraging the growth of Lawley in the tri-state area and now being able to offer more products and services in our region."
"We are excited to have Dan and his team join the organization, and are enthusiastic about our continued growth around New York City. With the efficiencies we can bring being headquartered in Buffalo and having staff on the ground in Westchester, New Jersey, Long Island and now Darien, Connecticut to service claims and risk management, we bring the best of both worlds to customers across our entire footprint," added Ross.
About Lawley
Lawley is a privately-owned independent regional insurance firm specializing in property, casualty and personal insurance, employee benefits and risk management consulting and ranked among the 100 Largest Insurance Brokers in the U.S., according to Business Insurance magazine.
For roughly 60 years, Lawley's team of over 350 associates have developed customized property, casualty, surety and benefits insurance programs for businesses and municipalities of all sizes and personalized protection for individuals and their families. Lawley is consistently recognized as one of the Best Places to Work by Buffalo Business First.
Headquartered in Buffalo, NY, Lawley has branch offices across New York State in Amherst, Batavia, Elmsford, Fredonia, Melville and Rochester along with Darien, Connecticut and Florham Park, New Jersey. To find out more, visit lawleylnsurance.com.