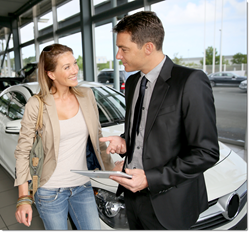 Sales Reps can complete almost all of their daily tasks and activities right from their phone!
Davenport, Iowa (PRWEB) December 15, 2014
Dealer Marketing Services, the makers of ProMax Unlimited, recently released two highly anticipated new features on their ProMax Mobile platform: the Mobile Workplan and the Mobile Workscreen. Two of the most-used functions in ProMax Unlimited's award-winning software package are now available to users on their smartphone or tablet.
"We unveiled ProMax Mobile at NADA in 2013, and it has grown by leaps and bounds since that time," said ProMax CEO John Palmer in a recent blog post. As mobile usage increases across the board from consumers and dealership personnel alike, the need for mobile functionality continues to grow. "We've seen over 200% growth of the usage of ProMax Mobile this year, and I fully expect that rate to be even higher next year," said ProMax CTO Darian Miller.
Both the Mobile Workscreen and Mobile Workplan mirror essential tools in ProMax's award-winning CRM. The Mobile Workscreen is an abridged version of the Customer Workscreen, and the Mobile Workplan duplicates functionality from the Daily Workplan. "Using just these two tools," Palmer noted, "Sales Reps can complete almost all of their daily tasks and activities right from their phone!"
Used together, these features empower users to complete a wide range of tasks from any smartphone or tablet:

Stop the clock on internet leads
Access customers, make notes, and update statuses
Send texts, emails, and E-brochures
View and complete Scheduled Activities and Daily Tasks
Link to customers from elsewhere on the ProMax Mobile platform, like Reports and Email 2.0 messages
ProMax Unlimited is highlighting its ProMax Mobile platform at the upcoming NADA 2015 Conference in San Francisco, which runs from January 22-25. The NADA Convention & Expo is recognized as the preeminent automotive industry event of the year. ProMax Unlimited is one of the conference's longest running exhibitors and was a 2014 NADA Top Ten Company.
ABOUT PROMAX UNLIMITED
Dealer Marketing Services, Inc. was formed in 1994 by John Palmer. In August of 1995, ProMax was introduced as a Special Finance software solution. In 1998, the software was expanded to handle all types of desking including new and used vehicle leasing, CRM, finance menus, inventory management, reports, and credit application submissions to lenders. In 2002, ProMax was introduced as the industry's first Internet-based full front end solution and today is used by over 2,000 automotive dealerships. The ProMax Unlimited internet application integrates with dealership DMS systems and can be used effectively in large dealer group situations as well as single location dealerships. Dealer Marketing Services, Inc. also provides credit bureaus, website development and hosting, internet leads, and direct mail services to help dealerships increase traffic. Learn more about ProMax Unlimited and Dealer Marketing Services, Inc. at http://www.ProMaxUnlimited.com.