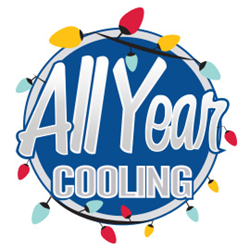 All Year Cooling always puts family first. We love to be able to offer people a fun way to spend quality time with their family
(PRWEB) December 14, 2014
With Holiday Season right around the corner, All Year Cooling, a South Florida air conditioning repair and maintenance company, wants to offer their customers a chance to experience Santa's Enchanted Forest. By following their page, "allyearcooling," on social media site Instagram, users will have entered the contest automatically. The winner will be randomly drawn and announced on December 15th. The winner will receive a family 4-pack to the holiday-themed fair.
The contest launched earlier this week and since then, All Year Cooling has seen a large increase in their Instagram followers. All Year Cooling's President, Tommy Smith, is a South Florida native and has been attending Santa's Enchanted Forest since they first opened their doors 32 years ago. Not only is Tommy happy to increase his company's Instagram followers, but he is also very excited to give his customers and his potential customers a chance to experience Santa's Enchanted Forest.
Like All Year Cooling, Santa's Enchanted Forest is also a family-owned company that has been based in South Florida for decades. All Year Cooling President, Tommy Smith, stated, "All Year Cooling always puts family first. We love to be able to offer people a fun way to spend quality time with their family."
Santa's Enchanted Forest is the world's largest holiday theme park and carnival, featuring over 100 rides, shows, games, and attractions. The theme park is completely designed to make it seem as though one is in a winter wonderland. Offering a great variety of rides that appeal to all ages, Santa's Enchanted Forest also offers life sized hand crafted holiday displays, millions of Christmas dazzling lights, a "mistletoe lane" and South Florida's tallest Christmas tree.
All Year Cooling is a family-owned air conditioning repair, installation, and maintenance company that has been in business for over 41 years. Able to serve customers from Vero Beach all the way to the Keys, President Tommy Smith puts his customers first; he is available 24/7 on his cell phone at 954-773-8619.