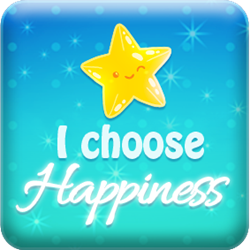 The idea is simple: people often make New Years resolutions, but how many of them actually bring about lasting happiness?
LOS ANGELES, CA (PRWEB) December 13, 2014
Research has shown us that we are pretty bad at predicting what will make us happy. That's what prompted LifeCoachHub.com to start a new initiative to raise awareness about the fact that the types of goals we set can lead to either happiness or unhappiness.
"This seemed like a good time to do it, with New Years approaching, since people often set resolutions for the new year at this time. But the kind of goal you set is a direct predictor of whether it will bring happiness in the long term, or contribute to unhappiness," said Andrea Taylor, Coaching Support Director at LifeCoachHub.com.
"We're giving people research-driven insights into the kinds of goals that can help increase happiness, and let people know about specific happiness-building goals, so that they can add them to their New Years Resolutions this year, with the goal of making resolutions that really count toward happiness."
LifeCoachHub.com, an online life coaching portal and coach directory, is behind the new cause: the Happiness Goals Countdown, an initiative aimed at helping people to genuinely increase their happiness by committing to a series of goals for the new year.
"The idea is simple: people often make New Years resolutions, but how many of them actually bring about lasting happiness?"
Subscribers to the Happiness Goals Countdown will receive a "happiness goal" every other day that has been shown in research studies to increase happiness. These goals are simple activities such as taking 10 minutes a day to daydream or forgiving someone this year.
The Happiness Goals Countdown is based on research that states 40 percent of human happiness is dependent on intentional activities. The countdown gives participants an opportunity to take happiness into their own hands.
"Goals based on intrinsic, non-competitive and sustaining goals are those that bring us lasting happiness," says Taylor. The initiative includes information and an infographic discussing this research between happiness and goal-setting.
There will also be a fun checklist that will reveal a new goal every other day leading up to New Years. After clicking the goal, a reader can find out why the goal has been chosen, and choose to mark their commitment by clicking a button to "Add it to my list!"
Through this initiative, LifeCoachHub.com is determined to increase the world's happiness level, or what they've dubbed the "world's happiness quotient". This goal is very realistic, as science has revealed that human biology is designed to share emotion, such as happiness. That means the more people get happy, the more other people will "catch" the happiness from them, making the world a happier place.
To become a Happiness Champion yourself and increase the world's happiness quotient this holiday season, subscribe to the "Happiness Goals Countdown" at http://www.lifecoachhub.com/happiness-goals-countdown, challenge your friends to do the same, and maybe even add a badge to your blog stating "I'm saying YES to happiness goals" (grab your badge here: https://www.lifecoachhub.com/coaching-articles/happiness-goals-countdown).
About Life Coach Hub
Founded in 2010, Life Coach Hub is a thriving online life coaching community that helps people find life coaching tips and advice, and connect with their ideal life coach, health coach, or business coach. Life Coach Hub provides a large and comprehensive repository of life coaching articles, fresh and free resources, shared by expert coaches and a directory of professional coaches which includes hundreds of independent coaches across the United States, Canada, Australia, UK and all over the globe. Coaches and clients can coach online using a free online coaching software system tailored to help coaching clients reach their goals faster. Coaches can make use of a complete online coaching toolkit including journaling, goals, action items and coaching plans, as well as appointment scheduling and courses.