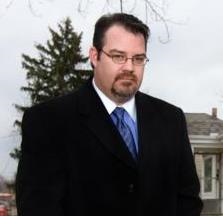 Columbus, Ohio (PRWEB) December 15, 2014
On Tuesday, December 2, 2014 Richard Kruse of Sperry Van Ness Gryphon Parker and Gryphon Auction Group provided proponent testimony on House Bill 586 to the Ohio House Judiciary Committee.
Passing of HB 586 will streamline and add definition to Ohio Revised Code Section 2329, a section of Ohio law outlining the processes for undertaking foreclosure auctions in the state. Some additions to the law would require additional licensing for auctioneers, more accurately define the closing process and allow an option of selling online.
The Bill is supported by many in the legal and banking industry as well as leaders in the Ohio and National Auctioneers Association.
About Richard Kruse
Mr. Kruse began his auction career in Virginia in 1997. Over the past 17 years, he has conducted real estate and equipment sales across the country. In August of 2003, Mr. Kruse, in partnership with his wife Melissa, opened Gryphon Asset Advisors, the predecessor to Gryphon USA., Ltd. In June of 2014, Kruse and Shawn Parker formed Sperry Van Ness Gryphon Parker Commercial Realty and Parker Kruse Asset Management. Prior to July, Kruse and Parker were each others largest competitor.
In addition to sitting on the Ohio Auctioneers Commission, Mr. Kruse leads Sperry Van Ness Auction Services efforts in the State of Ohio, teaches at the Ohio Auction School and is regularly consulted as an expert in auctions and distressed assets by Columbus Business First and the Dispatch. He is an active member CenterPoint Church and lives with his wife, Melissa, and daughter, Savannah, in North Columbus.