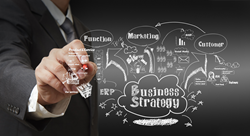 Score Expands Into Development, Coaching and Technology for Credit Based Businesses
Mobile, Alabama (PRWEB) December 16, 2014
This emerging business direction for Scoreinc.com reflects its founders' commitment to providing technological solutions for credit repair companies to manage and grow their operations. With over 40 million consumers needing credit repair services in North America, the ability to supply credit repair work and dispute services is essential for any auto retailer, tax company, mortgage broker, Realtor, and business opportunity entrepreneur.
The company's founders, Joshua Carmona and Joel Pate, first responded to the need for industry-specific coaching by introducing a series of free weekly training and informational webinars back in 2010. Available on Scoreinc.com's website each Thursday, these webinars present diverse sessions on credit repair industry standards and ethics, business building principles, and many other industry specific training modules.
Most recently, in October 2014 Scoreinc.com held the first Credit Repair Summit Online Event presenting talks from leading professionals in online marketing, finance and debt settlement; and training sessions on credit repair. Like the webinars, this unconventional industry panel was designed to span across North America to reach and support every professional who needed it, regardless of location. As the only event of its kind, this industry meeting made its content available live online for 30 days in October and is now accessible online in a content delivery format until August of 2015.
New for 2015, Scoreinc.com will be launching ScoreWay Credit Repair University, which will serve as a secure web archive for video-based training focusing on how to start, manage and profitably operate a credit repair revenue center. ScoreWay University covers credit repair topics including credit repair process, credit repair compliance, accounting and billing, and credit reports. Further essential skills training will include sales and marketing, human resources, FDCPA collection and harassment, coaching, and more. Additionally, the content compiled during the Credit Repair Summit is accessible as part of the SU online repository.
Even as the company expands into the educational and consulting arena, Scoreinc.com will continue to provide credit repair professionals with services in:

Credit Repair Business Management Software (Saas)
Credit Repair Dispute Process Outsourcing
Credit Repair Coaching and Mentoring
Yearly Credit Repair Summit
Student Loan Certification Program
Industry Standard Credit Repair Professional/expert Certification Program
Fair Debt Collection Practices Act (FDCPA)
To find out more about ScoreWay University and other upcoming services and offers, visit http://www.ScoreInc.com.
About Score
Scoreinc.com is the industry leader in providing credit repair dispute outsourcing and software throughout North America. Offering a diverse range of technology and management solutions to increase profits and success, Score was created especially to support credit repair professionals.