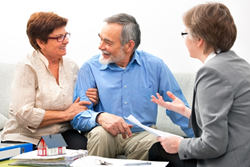 If one has established a good amount of equity in their house, refinancing may be safe.
Chicago, IL (PRWEB) December 13, 2014
The Federal Savings Bank, a Midwest based home lender, knows that it can be complicated for clients to decide when to refinance their mortgage. In some situations, it's advantageous, but in others, it can cost more money in the long run. Before calling the bank to speak with their loan officer, consider the following:

Will a refinance lower the mortgage rate? According to finance professional Clark Howard, one shouldn't refinance unless it can reduce their interest rate by at least half a point.
Will a refinance move from an adjustable- to a fixed-rate mortgage? Refinancing can be a good idea if one is stuck with an adjustable-rate mortgage. Moving to a lower fixed-rate mortgage provides more assurance and stability in ones finances.
Will a refinance shorten the loan period? One can often benefit from refinancing for a shorter term, this allows the borrower to pay off their mortgage faster without a penalty.
Does the property have an equity? If one has established a good amount of equity in their house, refinancing may be safe.
Is cash needed? If one has earned equity in their home, it may be beneficial to undergo a cash-out refinancing. Not only can these lower the interest rate, but it can also gain cash to make home repairs or pay off debt with a higher interest rate, The Wall Street Journal pointed this out on November 20th in a release titled "Should You Refinance Into a Bigger Mortgage?"
How much will closing costs be? Typically, refinancing closing costs will be 2 percent of the loan amount, according to Vice President of HSH.com Keith Gumbinger, as The Wall Street Journal reported. In addition, closing costs can include processing, attorney, notary, insurance and other fees.
Is a no-cost refinancing possible? Sometimes, homeowners can get a no- or zero-cost loan though these often come with higher rates. Whether this is beneficial will depend on what the closing costs would amount to.
Are there plans to move? Homeowners who think they may move in fewer than five years should be cautious before refinancing. The closing costs of refinancing may be more than what they'll save the short time they have left in the house.
Refinancing can be a great option for homeowners if they can lower their mortgage rates and pay off their loans faster. It's also a smart move if getting a little cash from the process will go toward home repairs, which in turn can boost the house's value.
Homeowners interested in the refinancing should contact the Federal Savings Bank, a veteran owned bank, to learn more the process and available rates.