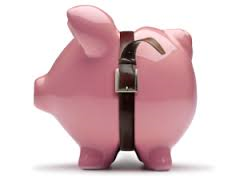 Make sure the bills are being paid on time!
Chicago, IL (PRWEB) December 13, 2014
With the recent surge in mortgage applications and higher year-over-year housing prices, Peoples Home Equity sees that US real estate activity is accelerating. More Americans are getting approved for mortgages thanks to nationally rising credit scores and stable employment. This type of environment is only going to make the home buying process more and more competitive. First-time home buyers are eager to purchase a home especially since paying a mortgage, association fees, and taxes, is often less expensive than paying for rent!
However, many times first-time home buyers are held back from purchasing a home due to a lack of credit history or high debt to income ratios. The following tips are useful ways to get one's finances in order quickly in order to apply for a home loan with the confidence of being approved.
Establish a budget: One needs to write down their weekly income and costs. Calculating on a monthly basis leads to too many possible financial mistakes intra-month. A weekly budget serves as a consistent reminder whether or not a vacation, restaurant, of gift is possible based on one's goal to save for a down payment.
Stop buying stuff: Nothing impairs the ability of paying off debt then purchasing more items with debt. Before purchasing an expensive/glamour item or piece of clothing, consider the ramifications. Also, cut out the clutter - useless things that are not necessary in ones life/house should be deleted from the shopping list.
Maintain Good Credit: One of the first things a lender is going to check during the approval process of a home loan is the credit score. A credit score shows the lender the applicant's credibility of repaying debt based on their financial history. A credit score report places more emphasis on rent repayment history, so make sure the bills are being paid on time!
One should also make sure their credit history does not have any mistakes. Obtain a credit report for free at annualcreditreport.com to verify all of the information is correct and see what may need improvement. First-time home buyers want to make sure they are no longer authorized as secondary users on their parents' credit card(s) if there is a high balance since reporting agencies sometimes mistake the balance as their own.
There are many other ways to improve one's ability of getting approved for a home loan, like earning more money. However, the steps listed above serve as a good start in getting one's finances in order.
If you are looking to obtain a mortgage, contact a Peoples Home Equity loan officer today at: 262-563-4026