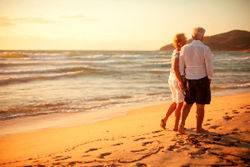 (PRWEB) December 14, 2014
Between 2013 and 2025 the number of people globally aged 65 or older will double to 600 million. By 2050 that figure will triple to 1.5 billion. The result for governments is that tax take is reduced. People young and old will face the increasing likelihood of diminishing government financial support as national debt levels continue to soar.
Liquid Investments have released a new digital resource on retirement, which introduces the costly and common misconceptions of retirement planning and provides their solutions.
"Investors are seeing 'stagflation' stalk large sections of the global economy," says James Duckworth, Chief Research Officer at Liquid Investments. "Against this backdrop, aging populations in western economies will cut growth prospects by 30-50% over the next two decades."
Increasing numbers of people will make the transition from becoming net contributors to government through tax, to becoming recipients of pension and other supplementary benefits. The OECD expects western governments to cut these benefits by 20% in response to this retirement crisis.
For more information on how to prepare for retirement, see Liquid Investments' Retirement Investment Brief.
With so much at stake, the solution to this deteriorating situation will come as no surprise to clients of Liquid Investments – self-reliance and common sense.
A minimum of 70% of one's pretax annual retirement income should be budgeted for, in order to be assured of the minimum 4-5% annual draw-down to pay for basic living expenses.
Practical measures include maximizing tax assistance provided by governments including 401(k) and employer savings plans in the US. The earlier savings start, the better. It is important to remember that retirement is not a race; a lagging performance or any underfunding in the initial periods cannot be compensated by a boost in the latter stages.
For further information on Liquid's Agri real estate projects, visit their homepage. If you would like to get in contact with one of their investment consultants, simply request a call-back.
Note to Editors:
Liquid Investments is a provider of global investment solutions allowing institutional and private investors the opportunity to accumulate wealth through safe and secure alternative investments in emerging markets.
Founded in 2006, the organisation is headquartered in Knightsbridge, London and with an office in Fortaleza, Brazil.