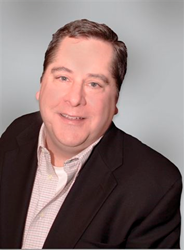 At U. S. Xpress we are very proud of the fact that we are a leader in the industry employing one of the largest percentages of female drivers
Plover, WI (PRWEB) December 15, 2014
"We are excited to add U.S. Xpress as one of our top supporters and to add John White to our leadership team," said Ellen Voie, WIT's President & CEO. "U.S. Xpress has one of the highest percentages of female drivers in the industry, and we plan to leverage John's expertise to increase the number of women through best practices and cultural changes for all carriers."
With more than 25 years of experience in the industry, John White joined U.S. Xpress in 2005 as Vice President of Operations. Before this, he served as Vice President of Marketing and Services at Swift Transportation. "At U.S. Xpress, we are very proud of the fact that we are a leader in the industry employing one of the largest percentages of female drivers;" said White. " I am honored to join the Women In Trucking board of directors on behalf of U.S. Xpress. I look forward to working with Women In Trucking to help grow the female population of drivers by drawing from our experiences that have helped us to cultivate a workplace of inclusion at U.S. Xpress."
Mr. White will begin his term on the board of Women In Trucking beginning in January, when the board meets for its annual strategic planning session in Chicago. Here, the direction of the association and the goals for the coming year will be established. Last years completed projects include a Girl Scout Transportation Patch, the I HEART Trucking Image campaign, truck cab design and ergonomics changes for manufacturers and the 2015 Accelerate! Conference and Expo to be held in Dallas in September.
About U.S. Xpress Enterprises: Founded in 1985, U.S. Xpress Enterprises is the nation's second largest privately owned truckload carrier, providing a wide variety of transportation solutions throughout North America. We are committed to being at the forefront of safety compliance, using comprehensive training for our staff and drivers and ensuring our trucks feature the latest safety innovations. With a dedication to minimizing our impact on the environment, U.S. Xpress is a SmartWay Transport Partner. U.S. Xpress Enterprises affiliates include Total Transportation of Mississippi, Xpress Global Systems and Xpress Internacional. For more information, please visit http://www.usxpress.com.
Women In Trucking Association, Inc. is a nonprofit association established to encourage the employment of women in the trucking industry, promote their accomplishments and minimize obstacles faced by women working in the trucking industry. Membership is not limited to women, as 16 percent of its members are men who support the mission. Women In Trucking is supported by its members and the generosity of Gold Level Partners: Bendix Commercial Vehicle Systems, Daimler Trucks NA, GE Capital Transportation Finance, Great Dane Trailers, U.S. Xpress, and Walmart. Follow WIT on Twitter, Facebook, or LinkedIn. For more information, visit http://www.womenintrucking.org or call 888-464-9482.