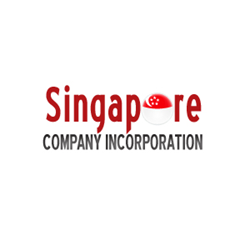 Overall the procedure for incorporating a NPO in Singapore is the same as that of a private limited company
Singapore (PRWEB) December 15, 2014
Singapore, with its pro-business policies, global connectivity and almost 38,000 multinational companies providing ample funding opportunities, is the ideal destination for regional and global non-profit organisations (NPOs) to head-quarter themselves and carry-out their engagement with the vast populations of Asia.
To help such organisations succeed in doing so, Singaporecompanyincorporation.sg, a popular portal for company registration services in the city-state, has published a detailed guide on the subject recently.
"Overall the procedure for incorporating a NPO in Singapore is the same as that of a private limited company, with the only difference being absence of the requirement to have an issued and paid-up share capital while registering the non-profit. This is so because in Singapore a NPO is usually incorporated as a public company limited by guarantee, which means that members of the company provide a guarantee that they will pay a sum of the money when the company is wound up," said Cheryl Lee, manager at Singaporecompanyincorporation.sg, while introducing the guide.
For NPOs, Singapore's Companies Act mandate the minimum number of guarantors as one.
Rest of the requirements – at least one ordinarily resident company director, one resident company secretary, appointment of auditors, registered local office, and Memorandum and Articles of Association – are all the same.
Additionally, it is required by law in Singapore that certain types of NPOs also register with the relevant government bodies depending on their nature of work. For example, a charity NPO engaging in fund-raising activities must register with the Commissioner of Charities and a non-profit wishing to give its donors the ability to give tax deductible donations must apply for the Institutions of a Public Charter (IPC) status.
Importantly, and something all NPOs in Singapore must be aware of, are the certain statutory obligations similar to private limited companies that they must comply with. These include preparation of audited accounts, holding of shareholders' meetings such as the Annual General Meeting and Extraordinary General Meetings, as well as filing of annual returns to the Accounting and Corporate Regulatory Authority (ACRA), which is the national regulator of business entities and public accountants in Singapore.
"We hope our guide answers all the questions relevant to incorporating and compliance requirements that global and regional NPOs have and are thinking of setting up a base in Singapore," concluded Lee.
-END -
Please click here to view the full guide
About SingaporeCompanyIncorporation.sg:
SingaporeCompanyIncorporation.sg is a portal for entrepreneurs and professionals who want to have a presence in Singapore. It is also a provider of company incorporation, as well as the related taxation and relocation services in Singapore.
80 Playfair Road
Singapore 367998
65 6850 5280
info(at)singaporecompanyincorporation(dot)sg
http://www.singaporecompanyincorporation.sg