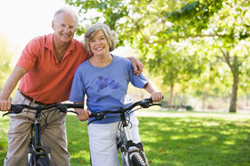 The entire housing market of each metropolitan area will greatly benefit from the influx of these baby boomers.
Chicago, IL (PRWEB) December 15, 2014
As the housing recovery accelerates into a full blown bull market, Peoples Home Equity knows that many baby boomer home owners will soon recover their post bust home equity and be enticed to sell their property in search of buying elsewhere for retirement.
According to a December 10th publication from the National Association of Realtors (NAR) titled "Share of Baby Boomers moving to the 100 largest Metropolitan Areas", "Metro areas with a lower cost of living and sunnier weather are poised to see an increased number of baby boomers moving in and buying a home as some delay retirement and remain participants in the labor market."
Peoples Home Equity was keenly interested in the 10 areas chosen by the NAR as "top markets positioned to see an influx of baby boomer homebuyers." These areas include:

Albuquerque, New Mexico
Boise, Idaho
Denver
Fort Myers, Florida
Greenville, South Carolina
Orlando, Florida
Phoenix
Raleigh, North Carolina
Sarasota, Florida
Tucson, Arizona
Lawrence Yun, NAR chief economist, said ""These metro areas are attractive to baby boomers because of their housing affordability, lower tax rates and welcoming business environment." Peoples Home Equity noticed how many of the areas mentioned experienced large-peak-to-trough property declines after the housing bust, especially in: Phoenix, AZ, Tuscan, AZ, and Orlando, FL). Now certainly is a great time for baby-boomers to consider purchasing a home in these locations since financing is cheap across the country. 30-year fixed mortgage rates were 4.11% for the week ending on December 5th, this is much lower than the +4.70% experienced between August and October of 2013.
Baby boomers currently account for approximately a third of all buyers. This represents a serious proportion of buyers. Lenders, like Peoples Home Equity will be originating more loans thanks to increased demand; private contractors will be remodeling more often, and agents will be receiving more and higher commissions.
If interested in obtaining a mortgage, contact a Peoples Home Equity loan officer today at: 262-563-4026