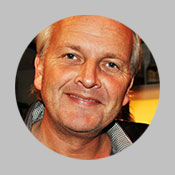 Parker Software is in a Greenfield market – therefore the growth potential is extensive
florida (PRWEB) December 15, 2014
Parker Software, developer of the UK's leading live chat software solution "WhosOn" is pleased to announce the appointment of new Sales Director, Scott Barnsley.
Scott started out at Cadbury's as a junior sales person, but found that his role wasn't exciting, interesting or most importantly challenging. Scott moved on to take on his first sales position at Vodafone, where he worked and trained for two and a half years and earned salesperson of the year for both of his years at the company, before being promoted.
After this time and using his fresh knowledge as a stepping stone, he progressed on to Memorex, where he was the top salesman for his duration at the company (just under 7 years), selling IT services, including BPO, to Enterprise level customers.
Holding this impressive record, Scott quickly progressed into management, supporting the growth of a Global Telecommunications Enterprise. Appointing a new sales team from scratch, his team brought in £22 million pounds worth of run rate into the business in just 12 months.
Throughout his career, Scott has worked in the Software and IT industry, including roles such as Head of Sales at AVG, Business Development Director at RMS IT Security, and Sales Director at Simeio Solutions, and also owned his own IT Company for 6 years.
Scott joined Parker Software in October 2014, and in just 2 months the company has seen its monthly revenue record surpassed.
Over the next 3-5 years, Scott has plans to utilise his expertise to support the current sales team in reaching their full potential and the companies business growth strategy. He also plans to introduce additional members to the sales team within the next 12 months, including an additional Professional Services salesperson and an additional sales individual in the U.S to add to the 3 new staff he has taken on already.
Scott commented "Parker Software is in a Greenfield market – under 30% of companies in the UK use a live chat and real-time web analytics therefore the growth potential is extensive and the current aggressive target is achievable. As a company, we are looking to grow further into enterprise space; we will do this by selling the solution not just the product, adding our extensive professional services range which enterprise customers require, as we develop, the targets will adapt to suit."
Read extended article HERE