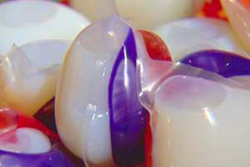 To Discuss Filing A Detergent Laundry Pod Lawsuit, Please Contact Alonso Krangle LLP At 1-800-403-6191 Or Visit Our website, fightforvictims.com.
New York NY (PRWEB) December 15, 2014
Laundry Pod Lawsuit News: Alonso Krangle LLP has filed a laundry pod lawsuit against Proctor & Gamble on behalf of 13 infants and toddlers who allegedly suffered serious physical injuries after ingesting or popping Tide Pods laundry packets into their mouths. According to the complaint, the children, ranging in age from 20 months old to 5 years old, either swallowed, inhaled or were exposed to the single-load detergent pods between January 2013 and June 2014. The children's parents are also named as plaintiffs and contend that Proctor & Gamble knew or should have known that young children would be attracted to the brightly colored shaped packaging and texture of its Tide Pods laundry packets, which were also easy to open. The laundry pod detergent lawsuit purports that the company, which introduced the Tide Pod product in February 2012, failed to warn consumers about the dangerous and defective characteristics of its product. The laundry pod lawsuit was filed on November 21 in the Court of Common Pleas in Hamilton County, Ohio. The plaintiffs are residents of Arizona, California, Delaware, Florida, Iowa, Louisiana, Maryland, Minnesota, Nevada, New York, North Carolina and Texas. (Case Number: A14068580 Court of Common Pleas in Hamilton County, Ohio filed on 11/21/14)
According to the U.S. Centers for Disease Control (CDC), laundry detergent manufacturers introduced the small brightly colored pods to the U.S. market in 2010. Afterward, reports began coming in about young children mistaking the pods for toys or candy and ingesting the products and beginning in May 2012, the CDC and the American Association of Poison Control Centers (AAPCC) started tracking the reports of children being poisoned after popping the laundry detergent pods into their mouths or swallowing the product. According to the U.S. Consumer Product Safety Commission (CPSC), children who ingest the laundry pods exhibit such symptoms as excessive vomiting, loss of consciousness, drowsiness, and breathing difficulties. After receiving reports of children suffering injuries from the products, Proctor & Gamble announced in July 2013 that it had redesigned the packaging of its single-load, highly concentrated Tide Pods. The company changed the easy-to-open clear packaging to a child-proof opaque packaging that makes it more difficult for children to see the colorful packet inside.
(cdc.gov/mmwr/preview/mmwrhtml/mm6141a1.htm October 19, 2012 )
(cpsc.gov/Global/Safety%20Education/Safety-Guides/Containers-and-Packaging/390%20Laundry%20Packets.pdf )
(aapcc.org/press/20/, July 13, 2013 )
Laundry Detergent Pod Injury Facts
· There is 1 call every hour to U.S. poison control centers about a young child being exposed to the chemicals in laundry pods.
· A young child is hospitalized every day after swallowing or otherwise coming into contact with a laundry detergent pod.
· Children who are 1 and 2 years old account for almost 2/3 of laundry detergent pod exposures.
(Nationwide Children's, http://www.nationwidechildrens.org/cirp-laundry-pods )
According to a nationwide study published in the December 2014 issue of Pediatrics, the official journal of the American Academy of Pediatrics, 17,230 children under 6 were exposed to laundry detergent pods from 2012 to 2013. The study showed that the most common way the children were exposed to the laundry product was through ingestion. The exposures increased by 645 percent from March 2012 to April 2013, then fell by 25 percent from April to December 2013, the report said. Researchers, who used data from the National Poison Data System, also found that children under 3 accounted for nearly 74 percent of the cases reported. It was also discovered that one child died. Among the common side-effects the children displayed after being exposed to the product were vomiting, choking, eye pain or irritation, drowsiness or lethargy, and red eye (conjunctivitis). Researchers concluded that the study emphasizes the need for increased efforts to prevent young children from being exposed to laundry detergent pods, and those efforts may include improving the packaging and labeling of the products.
( pediatrics.aappublications.org/content/early/2014/11/05/peds.2014-0057, November 2014 )
( nationwidechildrens.org/news-room-articles/new-study-finds-laundry-detergent-pods-a-serious-poisoning-risk-for-children-younger-than-6-years-of-age-in-the-united-states?contentid=134854, November 10, 2014 )
In response to the study, the American Cleaning Institute (ACI), whose members include detergent manufacturers including Proctor & Gamble, issued a press release stating that the organization is working with ASTM International, a standards development organization, to address the laundry packet labeling and packaging. The ACI also said that detergent manufacturers have also been coordinating efforts with the Consumer Product Safety Commission since 2012 as well as launched a multi-year consumer laundry safety program which has a component of educating parents and caregivers about the safe handling of liquid laundry packets.
http://www.cleaninginstitute.org/aci_response_to_study_on_childhood_accidents_with_liquid_laundry_packets/, November 10, 2014
About Alonso Krangle LLP And Filing A Detergent Laundry Pod Lawsuit
Andres Alonso And David Krangle, Attorneys With 40 Years Of Collective Legal Experience, Have Focused Their Law Practice On The Handling Of Significant Personal Injury Cases, Defective Drug And Medical Device Litigation, Construction Site Accidents, Nursing Home Abuse, Medical Negligence, Qui Tam/Whistleblower Actions And Consumer Fraud Cases. A Nationwide Law Firm Representing Injured Victims Throughout The U.S., Alonso Krangle LLP Is Headquartered In Long Island, New York, With Offices In New York City, And New Jersey. To Discuss Filing A Laundry Detergent Pod Lawsuit, Please Contact Alonso Krangle LLP At 1-800-403-6191 Or Visit Our website, fightforvictims.com.
For More Information About Alonso Krangle LLP Or To Join The Fight And Be A Part Of Our Team, Please Contact Us At 1-800-403-6191 Or Visit Our Website, http://www.fightforvictims.com.