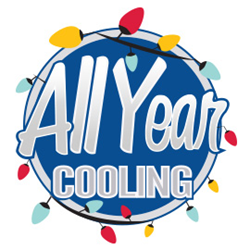 Preventative maintenance is the best way to ensure your AC system stays in working order.
Fort Lauderdale, FL (PRWEB) December 16, 2014
With the Holiday season rapidly approaching, All Year Cooling, a local South Florida air conditioning company, is focusing on critical money saving tips that will help homeowners conserve their budget. Listed below are four helpful tips designed to help families save money during this Holiday season.
Investing in a programmable thermostat can be an easy way to lower monthly bills. Programmable thermostats allow consumers to keep their homes comfortable when occupied. When empty, it will switch to an energy-saving setting that will save energy, and in turn, save money. All Year Cooling can install the newest automated thermostat available, Nest. Using innovative technology, Nest learns its user's schedule, programs itself, and can even be controlled remotely from a smart phone. Nest technology has been proven to lower monthly heating and cooling bills up to 20%.
In order to extend the life of an HVAC system, it is important to have it checked annually. It's also important to get heat pumps checked and serviced yearly, preferably before the heating season begins. By doing this, homeowners can be assured that all of their air conditioners components are in proper working. Remember, it is better to catch an issue early on rather than later down the road.
Often times, much of the air from HVAC systems is not actually reaching its anticipated destination due to damaged duct work. If ductwork has holes, tears, or any other damage, it can cause a significant amount of air to leak out before it can be circulated throughout an area. This forces systems to run longer and waste energy. Have a professional inspect ductwork for any signs of damage; it can usually be repaired with metal tape or mastic sealant.
Preventative maintenance for HVAC systems ensures they are working at the highest level of efficiency. All Year Cooling's President, Tommy Smith, believes that keeping up with preventative maintenance is the best way to ensure everything is in working order. By scheduling preventative maintenance customers are more likely to find and resolve issues while they are minor rather than when they are of much greater cost.
All Year Cooling is a South Florida family-owned company that has been in business for the past 41 years. Specializing in air conditioner repairs, maintenance, and installations, All Year Cooling keeps South Florida out of the heat. Able to service customers from Vero Beach to the Keys, President Thomas Smith is available 24/7 to answer his customers' phone calls at 954-635-5453.