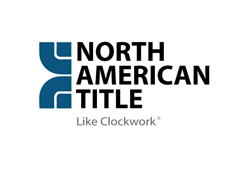 Miami, Fla. (PRWEB) December 15, 2014
North American Title (NAT) will now offer identity theft repair services to its individual home buyer, seller and refinance customers in Utah who close with NAT on or after Dec. 15, 2014.
NAT offers identity theft repair services via AllClear ID to its customers at no cost for one year after closing.
"As title insurance and settlement agents, we provide a number of measures to carefully safeguard our customers' private information," said Tom Fischer, NAT president. "However, there are many other touchpoints in a real estate transaction where personal information is handled – from homeowner's insurance to inspectors. We feel it is appropriate as the party providing homeownership rights protection via our title insurance policies to provide this additional layer of protection for our valued customers and help ensure a worry-free closing for them.
"With this program, our customers who experience identity theft can have their credit restored and will be assisted to recover losses from the theft," added Fischer.
About North American Title
With well over 1,000 associates and a vast network of branches from coast to coast, North American Title (NAT) is among the largest real estate settlement service providers in the United States. Consisting of both agent and underwriter operations, NAT reported annual net revenues in fiscal 2013 of $185 million. The company also has the resources and stability of a wholly owned subsidiary of an S&P 500 company with over $11.0 billion in assets (fiscal quarter ending Nov. 30, 2013). North American Title's agency network operates nationally under the name North American Title (NAT), and is located in 18 of the fastest-growing states: Arizona, California, Colorado, Delaware, Florida, Illinois, Indiana, Maryland, Minnesota, Nevada, New Jersey, New York, Ohio, Pennsylvania, Texas, Utah, Virginia and Washington, D.C. Through our relationship with our expanding affiliate network, NAT provides real estate settlement services in all 50 states. NAT is headquartered in Miami, Fla. To learn more, visit http://www.nat.com