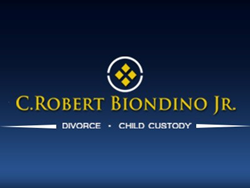 We always want to take the time to cater towards families going through a rough phase -- especially around the holiday season
Englewood, CO (PRWEB) December 15, 2014
The Law Offices of Robert Biondino Jr., based in Englewood, Colorado, are in the process of revamping the way they connect with the Englewood and Denver, CO, communities. The firm, which specializes in divorce and child custody cases, has begun a new marketing campaign in order to provide their resources and expertise for clients in the area.
Robert Biondino Jr., attorney at law, has been practicing in the state of Colorado for 15 years. Having experienced a divorce several years ago, Biondino knows that the holidays can be an extremely stressful time for those who are enduring separation, child custody battles and divorce proceedings.
In order to reach out to the community, Biondino's firm has partnered with MorePro Marketing, an internet marketing and search engine optimization company that helps boost traffic to their clients' websites.
The Law Offices of Robert Biondino Jr. know that many couples try to stay together through the holiday season -- especially when there are children involved. However, Jan. 2nd and 3rd tend to be the most popular days to file for divorce after the stress of Thanksgiving, Christmas, Hanukkah, New Year's Eve and other celebrations has ended.
As a result, many couples may find that they require guidance about divorce before, during, or after the holidays have ended. Biondino explained that his firm is there to provide emotional and legal support for men and women who are looking for a dissolution of marriage.
"We always want to take the time to cater towards families going through a rough phase -- especially around the holiday season," Biondino said.
One source of stress during the holidays is a current or impending dispute over child custody -- or, in the state of Colorado, "Allocation of Parental Responsibility." The Law Offices of Robert Biondino Jr. have handled over 3,000 cases in the past 15 years, a significant portion of which have involved couples with children and all of which have been handled by Biondino himself.
"We know all the ins and outs of child custody and divorce," said Biondino, who has two sons of his own. "Those who choose our firm will be completely satisfied with how their case is handled."
By working with MorePro Marketing, Biondino hopes to establish his firm as a leading source of information in the Denver and Englewood areas. The website for the Law Offices of Robert Biondino Jr. features blog posts and other valuable information aimed at either spouse.
About The Law Offices of Robert Biondino Jr.
The Law Offices of Robert Biondino Jr. has a wealth of experience dealing with difficult divorce and child custody cases. Lead attorney Robert Biondino has been practicing law for over 15 years. To learn more about their services, visit http://www.divorcelawyersdenver.net