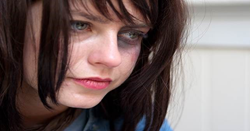 Victims need to be encouraged to report as a big majority of the victims don't feel safe or secure enough to come forward.
London, UK (PRWEB) December 16, 2014
Domestic Violence Facts never cease to shock anyone who reads them. While recent reports like this one published by Safe Horizon in 2014, reveals that there are almost 1,200 victims of physical violence from an intimate partner every hour of the day, it remains that domestic violence is a topic left un-discussed. NoBullying examines domestic violence facts and how they affect the community in an article released today.
Many who witness these displays are silent about the abuse that occurs during these bouts of anger and lack of control. The mental abuse, that is one of the quiet side effects of domestic violence, is not visible on the skin or faces of those who are caught up in the destructive nature of this behavior.
According to domestic violence statistics published by the same source in 2014, children witness instances of domestic violence three to ten million times per year. In the United States, more than sixty percent of domestic violence occurs in their homes. Abuse and neglect of these children ranges from thirty to sixty percent and younger women between the ages of twenty and twenty-four are at the greatest risk of becoming a victim of domestic violence.
Domestic violence can affect anyone regardless of gender, race, religion or sexual orientation. More than four million women are victims of rape and physical assault annually and men are physically assaulted almost three million times per year. However, these are only the incidents that have become statistics due to the knowledge of their occurrence. Many cases of domestic violence are not known about because of the shame that keeps victims of these occurrences quiet.
Why does it seem essential to discuss domestic violence? "Because it is an ongoing ordeal that creates bullies, bigots and harassers, domestic violence brings nothing but more violence," says Radwa Rashad, NoBullying's editor at large.
She adds, "The facts and figures are astounding when it comes to domestic violence and as a movement against bullying, we know for a fact that children growing up in abusive homes are more likely to bully others at school or online."
Ciaran Connolly, Co Founder of NoBullying says "Why aren't there tougher legislations against domestic violence and policies that protect victims that decide to come forward and report domestic abuse?"
He also says "Victims need to be encouraged to report as a big majority of the victims don't feel safe or secure enough to come forward and report this heinous crime."
He added that parents and teachers should make a point to educate the younger generations about the sad outcome of all kinds of violence and bullying. According to Connolly, it is quite imperative to press for more firm laws condemning all acts of bullying and harassment.
NoBullying.com features many pages dedicated to parents, teens, teachers, health professionals as well as posts related to cyber safety and the latest news about law making concerning curbing Bullying worldwide as well as inspirational Bullying Poems and famous Bullying Quotes.
The website regularly updates its bullying statistics and cyber bullying statistics as it is essential to understand how widespread the bullying epidemic is. It also regularly runs cyber bullying surveys and questionnaires to get recent updated statistics on everything related to cyberbullying.
He also added that anyone suffering from bullying in any form or way can always find advice and help on the NoBullying website – but if anyone is suffering from severe bullying or cyber bullying, the best thing is to talk to someone locally – a parent, teacher or local organization that has been set up to help with specialized councilors to deal with this topic.