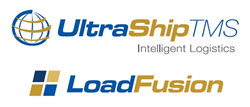 I was excited to realize that UltraShipTMS had a unique product and positioning in the TMS space. A SaaS provider with a modern technology stack, Ultra is already a major part of the industry-wide trend towards the replacement of legacy systems.
Fair Lawn, NJ (PRWEB) December 16, 2014
As a year of robust growth and expansion draws to a close for UltraShipTMS, company President and CEO, Nicholas Carretta addresses the ongoing interest in his company's transportation management systems and optimization solutions, bringing in top talent to accommodate the vigorous demand. Today, UltraShipTMS is pleased to announce Michael Sadowski, has accepted the position of Chief Technology Officer.
Michael Sadowski brings exceptional experience and perspective to the role. A renowned veteran of the transportation and logistics IT field, Mike served for six years as the CIO of Odyssey Logistics and Technology, managing a staff of 70 IT professionals. Mike co-founded CayugaSoft, a company creating dedicated offshore software development teams, building logistics and supply-chain mobile apps, business intelligence platforms, and more, with a team of 25 software developers. Sadowski has deep consultative experience as well, having served as principal consultant for CamiApp, where he consulted on logistics IT issues and software development for several 3PLs, shippers, and software companies.
Sadowski also possesses experience as a CIO in the 3PL industry, leading the creation of new solutions as well as implementations of numerous TMS, freight audit and payment systems. Mike's first-hand experience implementing and operating several TMS platforms from Ultra's direct competitors makes him uniquely qualified to provide the strategic and technical leadership propelling UltraShipTMS to even greater success.
Mr. Sadowski is enthusiastic about the challenge, having been a consultant to UltraShipTMS for some time before accepting this full time role as an executive officer for the company. "A couple of years ago, I was excited to realize that UltraShipTMS had a unique product and positioning in the TMS space. As a SaaS provider with a modern technology stack, the company is already a major part of the industry-wide trend towards the replacement of legacy systems with Software-as-a-Service TMS. And what's more, UltraShipTMS has a leading position with food shippers, has several marquee clients, and has the best combination of TMS functionality for shippers who use both contract carriers and private fleets for their transportation needs. This is not a niche market—over one-third of shippers use both private fleets and contract carriers, and based on my experience, other TMS providers and 3PLs just don't have the product to compete here. I'm eager to roll up my sleeves in 2015 to continue to help UltraShipTMS continue to scale and grow."
Ultra CEO, Nicholas Carretta said, "Mike's dedication and insight as a consultant has been of enormous benefit to us over the past 18 months, delivering the fresh perspective and key direction regarding best practices to advance our position in the market. It was a logical progression bringing him into a more significant and hands-on role. We were thrilled that he agreed to dedicate himself to the position given the scope and magnitude of his career to date. Watch us in 2015, because Ultra has taken flight in 2014 and with Mike's contributions, we're prepared to accelerate and ascend through the New Year."
About UltraShipTMS
UltraShipTMS offers award winning software-as-a-service solutions to leading shippers in food production, packaging, retail and other industries. UltraShipTMS and the LoadFusion transportation optimizer provide a single-source solution for optimization, transportation and settlement for in- and out-bound shipping across all modes of transport. Built and supported by a brilliant team of transportation industry veterans and software developers, UltraShipTMS is an emerging leader in the supply chain management industry. http://www.ultrashiptms.com