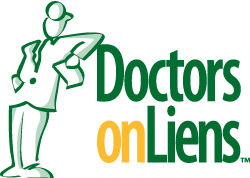 It all stems from Doctors on Liens longstanding dedication to helping people in need.
Los Angeles, CA (PRWEB) December 15, 2014
Every time a new medical office joins Doctors on Liens, the network will make a donation for one backpack to the Blessings in a Backpack program, which provides enough food to last a child through the entire school year. Without the distractions and limitations of going hungry each day, children participating in the program have seen marked improvement in academic success.
In the last month alone, Doctors on Liens added six new medical offices that meet or exceed their strict requirements for being a part of the exclusive network. So in addition to the already impressive roster of medical professionals, clients of personal injury and workers compensation attorneys now have access to these premier doctors as well:

Dr. Jason Snibbe, MD and Dr. Michael Hannon, MD, Orthopedists in Beverly Hills and Tarzana
Dr. Martin Gorman, DDS, a dentist specializing in TMJ in Encino
Dr. Ivan Greenspan, PsyD, a psychologist in Long Beach, Sherman Oaks, and Los Angeles
Dr. Edward Lim, DC, LAc, a chiropractor and acupuncturist in Baldwin Park
Dr. Anthony Lepre, DC, a chiropractor in Los Alamitos
Dr. Christopher Spence, DC a chiropractor in San Diego
Says Doctors on Liens, Inc. president, Samantha Parker, "It all stems from Doctors on Liens longstanding dedication to helping people in need – whether it be the thousands of personal injury patients our network has had a hand in treating throughout the years, or the children we've helped with their most basic needs. Our team here really is all about helping making our community a better place."
You can visit the Blessings in a Backpack website to learn more about the important work they're undertaking.
Doctors on Liens is an innovator in the medical lien specialty referral industry and has forged close relationships with both legal firms and medical practices over the past 20 years. Doctors on Liens features medical specialties including board certified orthopedic surgeons, neurologists, general practitioners, psychologists, and chiropractors. Each medical office is independently owned and operated and all appointments can be conveniently scheduled directly with the facility.
Doctors on Liens lists medical professionals who offer medical services on a lien basis in Southern California, Central California, and Nevada.