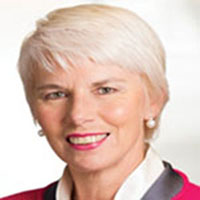 Washington, D.C. (PRWEB) December 16, 2014
The Group of Thirty today released The Digital Revolution in Banking by Gail Kelly, Chief Executive Officer and Managing Director of Westpac, one of Australia's largest banks.
Mrs. Kelly argues that the digital revolution holds great challenges, not just for individual banks but for the financial system as a whole. As new competitors and business models proliferate, policy-makers and regulators will face increasingly complex assessments in preserving the integrity and stability of the financial system. Mrs. Kelly's paper canvasses a broad set of issues to consider as we enter a period of fundamental change.
"In this rapidly-changing technological environment, it is crucial to identify the opportunities and challenges posed to financial institutions," said Gail Kelly.
She continued: "Furthermore, it is essential to foster an open dialogue on the policy implications of technology in the financial sector at this time when both financial stability and economic growth are of great concern."
Jean-Claude Trichet, Chairman of the Group of Thirty, welcomed the paper. "We are pleased to add this exceptional paper to our Occasional Paper series. Gail Kelly's thought-provoking insights are critical in this time of rapid technological innovation in the financial sector."
PDFs of this paper are online at http://www.group30.org/publications.shtml, or via email at info(at)group30.org. Hard copies are available for purchase.
_______________________________________________________________________
The Group of Thirty, formally known as "The Consultative Group on International Economic and Monetary Affairs, Inc." was founded in 1978. The Group of Thirty is a private, nonprofit, international body composed of senior representatives of the private and public sectors and academia. The Group aims to deepen understanding of international economic and financial issues, to explore the international repercussions of decisions taken in the public and private sectors and to examine the choices available to market practitioners and to policymakers. The Group is led by Jacob A. Frenkel, Chairman of the Board of Trustees, and Jean-Claude Trichet, Chairman of the Group.