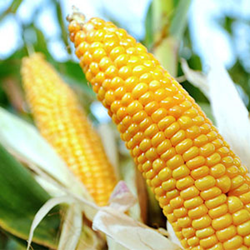 Wright & Schulte LLC is offering free legal consultations to commercial corn growers, harvesters and sellers who were financially harmed by Syngenta's actions. Call 1-800-399-0795 or visit www.yourlegalhelp.com
Columbus, OH (PRWEB) December 15, 2014
A panel of federal judges has declared that all Syngenta GMO corn seed lawsuits filed on behalf of farmers, agribusinesses and others that allegedly sustained financial harm due to Syngenta, Inc.'s handling of its Agisure Viptera and Agisure Duracade genetically-modified (GMO) corn seed varieties will be consolidated in a single federal jurisdiction for coordinated pretrial proceedings, Wright & Schulte LLP reports. In an Order dated December 11th, the U.S. Judicial Panel on Multidistrict Litigation (JPML) transferred nine Syngenta lawsuits currently pending in eight federal jurisdictions to the U.S. District Court, District of Kansas, and tapped the Honorable John W. Lungstrum to preside over the docket. Any Syngenta lawsuits involving the same issues and allegations that are filed in federal court in the future will also be transferred to the new multidistrict litigation. (In Re: Syngenta AG MIR 162 Corn Litigation – MDL No. 2591)
In deciding to consolidate the Syngenta lawsuits, the Panel found that all of the pending case shared common issue of fact regarding Syngenta's alleged negligent and reckless commercialization of GMO corn seed varieties that had not been approved by Chinese regulators. The members further held that "centralization will eliminate duplicative discovery; avoid inconsistent pretrial rulings, particularly on class certification; and conserve the resources of the parties, their counsel and the judiciary." In transferring the cases to Kansas, they noted that several Syngenta GMO corn seed lawsuits had already been filed in that jurisdiction, and that Judge Lungstrum is "well-versed in the nuances of complex, multidistrict litigation."
Court records indicate that Syngenta lawsuits began mounting in U.S. courts following China's decision last year to reject corn shipments tainted with the Agrisure Viptera trait. According to The Wall Street Journal, Agrisure Viptera, also known as MIR 162, was developed by Syngenta to produce a protein that makes plants pest resistant. While the company has applied to Chinese regulators for approval of the GMO seed, the product has not yet been cleared for sale in that country. Since November 2013, China's government has rejected more than one million metric tons of corn from the U.S.
[online.wsj.com/articles/cargill-sues-syngenta-says-gmo-seed-sales-hurt-u-s-corn-exports-to-china-1410542784?KEYWORDS=Syngenta, Wall Street Journal, September 12, 2014]
Syngenta corn lawsuit plaintiffs claim the company sold the GMO corn seed to farmers throughout the U.S. without ensuring that crops with the trait could be exported to China. They also claim that the company promoted the planting of Syngenta GMO corn seed next to other crops, which allowed substantial cross-pollination on many farms. Because of China's decision to bar tainted shipments, plaintiffs further claim that U.S. corn exports are down 85%, costing farmers in this country more than $1 billion.
Farmers and businesses that allegedly incurred financial damages due to Syngenta's practices in regards to Agrisure Viptera and Agrisure Duracade may be entitled to compensation for their losses. Wright & Schulte LLC is offering free legal consultations to any commercial corn grower, harvester or seller who incurred significant financial losses due to China's rejection of U.S. corn shipments. For more information on filing a Syngenta GMO corn seed lawsuit, or to arrange for a free legal review, please visit yourlegalhelp.com.
About Wright & Schulte LLC
Wright & Schulte LLC, an experienced personal injury firm, is dedicated to the belief that America's legal system should work for the people. Every day, the attorneys of Wright & Schulte LLC stand up for the rights of people who have been injured or wronged and fight tirelessly to ensure that even the world's most powerful corporations take responsibility for their actions. If you're looking for a law firm that will guarantee the aggressive and personal representation you deserve, please do not hesitate to contact Wright & Schulte LLC today. Free Syngenta GMO corn seed lawsuit case evaluations are available through yourlegalhelp.com or by calling 1-800-399-0795.
Contact:
Wright & Schulte LLC
812 East National Road
Vandalia, Ohio 45377
1-800-399-0795
http://www.yourlegalhelp.com
Like us on Facebook
Follow us on Twitter
Join us on Google+