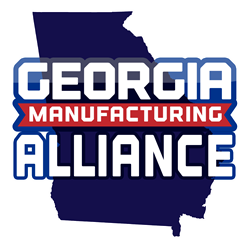 The "Lunch and Learn" format for educational sessions works great for busy manufacturing professionals.
Lawrenceville, Georiga (PRWEB) December 16, 2014
Since 2008 GMA has been providing networking events, manufacturing plant tours and trade shows to help promote Georgia manufacturers. By partnering with SherTek Inc., a Georgia based factory and machine automation distributor, GMA now has access to leading industry professionals who enjoy sharing their expertise.
"SherTek wants to help GMA provide unique educational sessions that are not being offered anywhere else. These two hour training events are designed to have a positive and immediate impact on manufacturers and OEM's in our state" says Scot Sherwin, President of SherTek, Inc.
The training series will be held monthly on the third Tuesday of each month beginning March 17th, 2015. The first session will focus on factory and machine safety. Nationally known safety expert Allen Smith with Schmersal will share a summary of the new OSHA laws and regulations for factory and machine safety that go into effect Jan. 1, 2015.
Some of the other topics in the 2015 educational series will include:

Working with hazardous location and explosive environments
Improving energy efficiency to "Green your manufacturing for profit"
Factory networking and communication
Marketing and social media for manufacturing.
These training events will be held for manufacturers only. Registrations will be screened to ensure that all attendees participating are Georgia manufacturers.
"Providing a comfortable environment where manufacturers can learn is the goal for these events. By eliminating service providers helps keep the focus on education." said Jason Moss, CEO of the Georgia Manufacturing Alliance. "We have found that the "Lunch and Learn" format works well for busy manufacturing professionals to get the information they need and to network with other leaders."
To register for training, visit http://www.GeorgiaManufacturingAlliance.com
Georgia Manufacturing Alliance is the fastest growing community of manufacturing professionals in the state. GMA exist to make profitable business connections through direct referrals and the events we provide.