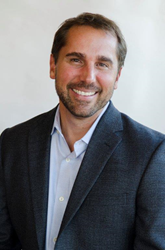 Throughout his ten years at Eldorado Stone, Brent has been an integral part of the brand's growth, states Headwaters CEO Kirk Benson
SAN DIEGO, Calif. (PRWEB) December 16, 2014
Headwaters Incorporated, a leading manufacturer of light building products for residential, commercial, and institutional construction, has promoted Brent Spann from vice president of sales marketing to president of the Headwaters Stone Division. In his new role, Spann will oversee the Eldorado Stone, Dutch Quality and StoneCraft brands.
"Throughout his ten years at Eldorado Stone, Brent has been an integral part of the brand's growth," said Headwaters CEO Kirk Benson. "His proven success, passion for architectural products and thorough understanding of the masonry channel has positioned him well for this move as president."
Spann joined Eldorado Stone in 2004 as director of marketing. Within two years, he was named vice president of marketing and product development. Mr. Spann played an instrumental role in the development and introduction of numerous new products and brand extensions. His industry-leading market and brand strategies contributed to Eldorado Stone securing the number one market share position in the manufactured stone industry.
"Over the past ten years, the Headwaters Stone Division has evolved into a multi-faceted masonry products company with the ability to service a wide variety of design and architectural needs," said Headwaters President Brent Spann. "Our passion for developing new products and building strong relationships with the design, builder and masonry distribution channel will continue to be the foundation for our growth over the coming years. I am honored to be in this new role, surrounded by a very driven and talented team of professionals."
ABOUT HEADWATERS INCORPORATED
Headwaters Incorporated is improving lives through innovative advancements in construction materials through application, design, and purpose. Headwaters is a diversified growth company providing products, technologies and services to the heavy construction materials, light building products, and energy technology industries. Through its coal combustion products, building products, and energy businesses, the Company has been able to improve sustainability by transforming underutilized resources into valuable products. For more information, visit http://www.headwaters.com.
ABOUT ELDORADO STONE
Eldorado Stone®, a subsidiary of Headwaters Incorporated (NYSE: HW), creates the world's most believable architectural stone veneer. For more than 40 years, Eldorado Stone has demonstrated an undeniable passion for creating authentic products that not only elevate quality and design, but also attainability. From stone and brick to outdoor products and fireplace surrounds, Eldorado handcrafted products transform ordinary environments into unique and memorable spaces. For more information and to view galleries of inspiring installations, visit eldoradostone.com or call 1-800-925-1491 for a free catalog.