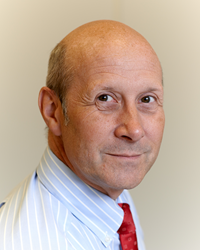 "Tim's industrial IoT expertise will be critical in managing our cellular gateways as they become smart connectivity and data aggregation assets in our customers' IoT applications," Jerry O'Gorman, CEO of B&B Electronics
Ottawa, IL (PRWEB) January 06, 2015
B&B Electronics, a developer of mission-critical network connectivity solutions, announced today that one of Europe's leading technology experts in machine-to-machine (M2M) and Industrial Internet of Things (IIoT) applications, Tim Taberner, has joined B&B Electronics as the global product manager for the company's advanced IoT cellular gateways. Since B&B acquired Czech Republic-based Conel and their industrial cellular gateways in 2012, B&B has invested intensive engineering effort to develop the cellular gateways beyond passive conduits for raw data into true IoT aggregators that transform data into useful information for analytics and other applications.
Taberner is a frequent speaker and widely-published author on IoT topics, having been involved in this space since before the phrase 'Internet of Things' was coined. Previously, Taberner has held engineering, sales and marketing positions at Transmitton, Arcom Control Systems, and most recently at Eurotech. While still with Eurotech, Taberner's 2014 speaking engagements included M2M World Forum in London, ZDNet CVISION in Seoul, and the opening of Intel's IoT Lab in the UK. To see articles and interviews, please see his profile on LinkedIn: https://www.linkedin.com/pub/tim-taberner/0/321/195
A Chartered Engineer, Taberner has extensive experience in hardware and software engineering, engineering management, technical sales and management, SCADA, cloud-based computing and analytics. He is based at B&B's EMEA headquarters in Galway, Ireland.
"Tim's industrial IoT expertise will be critical in managing our cellular gateways as they become smart connectivity and data aggregation assets in our customers' IoT applications, able to deliver relevant information leading to actionable intelligence for cost cutting or increased revenue," said Jerry O'Gorman, CEO of B&B Electronics.
Taberner explained that he joined B&B because of its promising product portfolio for the IIoT edge, including the new Wzzard Intelligent Sensing Platform which enables integrators to wirelessly add user sensors into an IoT architecture. He said he was impressed with the company's vision and initiatives to bring intelligence to the edge in more scalable and cost effective ways than currently exist. "B&B's edge gateway devices will be the first to use SWARM intelligence(TM) to significantly increase the user's return on investment over the lifetime of an installation, while also offering a powerful and flexible edge processing architecture on which to build solutions," said Taberner.
About B&B Electronics:
Founded in 1981, B&B Electronics Inc. provides intelligent M2M and IoT connectivity solutions for wireless and wired networks. Specializing in intelligent connectivity at the "edge" of networks in remote and demanding environments, the company designs and builds products using Ethernet, serial, wireless, cellular and USB communication technologies. Working globally with experienced channel and application partners to deliver complete application solutions, the company is known for building rugged networking products that are easy to deploy and easy to manage. All products are manufactured in the US and European Union with local field applications engineers available worldwide for localized technical support. B&B Electronics is headquartered at 707 E Dayton Road, Ottawa, Illinois USA with EMEA operations based in Galway, Ireland. Additional engineering locations are based in California and the Czech Republic. 800-346-3119 http://www.bb-elec.com.
###
Editorial Note: The press release page contains downloadable visuals: http://www.bb-elec.com/PR-Taberner-IIoT