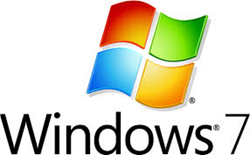 Although the end of mainstream support for Windows 7 is fast approaching, it's not the end of the road. Windows XP users should take immediate action to evade hackers targeting the unsupported operating system
Hoboken, New Jersey (PRWEB) December 16, 2014
eMazzanti Technologies, a NYC area IT consultant and managed services provider (MSP), helps Windows users understand the terminology and security and compliance issues attending Microsoft's end of support announcements in a new article.
"Although the end of mainstream support for Windows 7 is fast approaching, it's certainly not the end of the road," stated Jennifer Mazzanti, President eMazzanti Technologies. "Windows XP users, however, should take immediate action to evade hackers targeting the unsupported operating system."
Below are a few excerpts from the article "End of Mainstream Support Not the End of the Road for Windows 7 and Windows Server 2008". Read the full article here.
Microsoft has announced that on January 13, 2015, mainstream support is ending for two popular products, Windows 7 and Windows Server 2008. The deadline affects all home and business versions of Windows 7 (Home Basic, Home Premium, Ultimate, Enterprise and Starter). Microsoft is urging Windows 7 users to upgrade to Windows 8.1.
Extended Support
The end of mainstream support announcement does not mean it's the end of the road. It's more like a "Road Narrows" warning sign which signals the end of feature updates while security updates continue under "Extended Support."
The end of mainstream support is not as serious as the termination of all support which occurred last April for Windows XP. Instead, it means that Windows 7 and Windows Server 2008 are entering the extended support period, usually five years…
Compliance Issues
Windows 7 and Windows Server 2008 users subject to HIPAA, PCI or Sarbanes-Oxley Compliance rules may wonder if the end of mainstream support will make them non-compliant…
Dangers of being on Windows XP
Unlike Windows 7, the classic and long-lived Microsoft operating system Windows XP has reached the end of the road On April 8, 2014. Windows XP was officially declared unsupported, with no more extended support, and more significantly, no more security patches. Most users are aware of this milestone, as Microsoft has forecast the end of XP since its release 14 years ago in 2001.
Windows XP users should take action immediately. There have been no new security updates, no security fixes, or any other kind of update since April 8, 2014. Continuing to run Windows XP and Office 2003 exposes your company to these risks:
Security and Compliance Risks – Unsupported and unpatched software is more vulnerable to security risks including data theft and destruction…
Unsupported Hardware and Application Software - Application software vendors are reluctant to support new versions of their software on Windows XP…
Cut Costs with a Modern Platform
Upgrading will reduce the overall cost of PC maintenance. According to a recent IDC study, a PC running Windows XP costs about $870 per year to support (ouch), much more that the $168 for an upgraded PC…
eMazzanti Can Help
eMazzanti is ready to show organizations how upgrading to a modern operating system will cut costs and open up new growth opportunities. Rather than just survive, businesses can thrive by taking advantage of the new mobile, laptop, and desktop technologies built into and around Windows 8.1.
Businesses can keep data secure with a proactive approach. To explore upgrade options, please contact eMazzanti Technologies at 1-866-EMAZZANTI.
Related resource information:
PC Users Urged to Upgrade to Windows 8.1 for Improved Security
FFIEC Issues Statement on End of Microsoft Support for Windows XP
About eMazzanti Technologies
eMazzanti's team of trained, certified IT experts rapidly deliver cloud and mobile solutions, multi-site implementations, 24×7 outsourced network management, remote monitoring and support to increase productivity, data security and revenue growth for clients ranging from professional services firms to high-end global retailers.
Serving more than 400 Hoboken, NJ, NYC area and international customers, eMazzanti is Microsoft's 2012 Partner of the Year and 2013 Northeast Region Partner of the Year, a 5X WatchGuard Partner of the Year and has made the Inc. 5000 list five years running. Contact: Carl Mazzanti 201-360-4400 or emazzanti.net Twitter: @emazzanti Facebook: Facebook.com/emazzantitechnologies.
Download the free article: How to Select an IT Provider here.