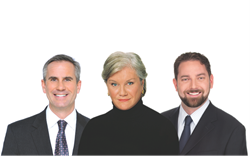 Manhattan, NY (PRWEB) December 16, 2014
The Haute Living Real Estate Network (HLRN) of HauteResidence.com is proud to recognize The CGC Team as a group of prominent real estate professionals and the network's newest partners. HLRN unites a distinguished collective of leading real estate agents and brokers, highlighting the most extravagant properties in leading markets around the globe for affluent buyers, sellers and real estate enthusiasts.
About Haute Living Real Estate Network (HLRN):
Haute Living Real Estate Network (HLRN) of HauteResidence.com offers readers the most prominent directory of experienced realtors, brokers and luxury listings, and HLRN has grown to be the number one source for real estate news, residential developments, celebrity real estate news and more. Seeking an experienced interior designer? Hauteresidence.com is also home to Haute Design Network (HDN), a collective of celebrated interior designers that will help you decorate your new home or stage an active listing. Access all of this information and more by visiting: http://www.hauteresidence.com.
About The CGC Team:
Representing 60 years of experience selling luxury Manhattan homes, The CGC Team—helmed by John Gadaska, Patricia Cliff, and Jonathan Conlon—offers its diverse and international clientele in-depth knowledge of every Manhattan neighborhood, with special focus on TriBeCa, SoHo and the West Village, where has resided for a number of years. The team members' backgrounds in law, finance, and real estate marketing and development enhance the experience of buying and selling a New York home.
To learn more, visit The Cliff Gasdaska Conlon Team's Haute Residence profile.