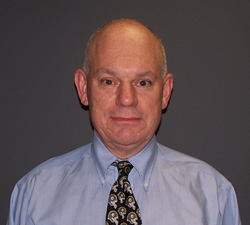 Upper St. Clair, PA (PRWEB) December 15, 2014
Periodontist, Dr. Michael C. Stypula announced his decision to expand his practice by accepting new patients from Upper St. Clair, PA who are in need of teeth replacement. Tooth loss is a serious problem in St. Clair, as it is throughout the United States. As his way of helping the community, Dr. Stypula wants all of his neighbors in the area to have the opportunity for proper replacement. In addition to the obvious nutrition and health benefits associated with tooth replacement, dental implants are important to social acceptance and personal fulfillment. Dr. Stypula welcomes all in need to visit him for help.
The problems associated with missing teeth are extensive. Not only is a good chewing surface vital for proper nutrition, but teeth are an important part of society. As unfair as it is, people with gaps in their smiles have a more difficult time finding employment and struggle to gain the respect they deserve. Tooth loss is a common problem throughout the country, but that fact does not stop harsh judgments from being hastily made about people with visible problems. There is no reason for anyone to live through the embarrassment and frustration of missing teeth. Dr. Stypula offers teeth replacement in the Upper St. Clair, PA area to help those who come to him.
Dental implants are convenient to care for and look so good that no one around patients will know their teeth are not natural. Dr. Stypula inserts a post into the jawbone and then gives his patient a removable denture to wear during the healing process. As soon as he is able, he attaches an attractive, white crown to the post. The dental implants that result from this technique are comfortable and as easy to care for as natural teeth. The prosthetics give patients the function that they remember from the days before their extractions.
Anyone who wants to learn more about teeth replacement in Upper St. Clair, PA should visit Dr. Stypula's website or call his office. Dr. Stypula wants to do everything possible to help those who have the burden of tooth loss, and he takes patient education seriously. In fact, he is happy to schedule no-obligation consultations as desired.
About the Doctor
Dr. Michael Stypula is a periodontist offering patients personalized dental care in Pittsburgh, Pennsylvania. Dr. Michael Stypula graduated from St. Bonaventure University and received a BS in Biology. He then attended Temple University School of Dentistry, where he was awarded his Doctor of Dental Science (D.D.S.) degree. At the University of Pittsburgh, School of Dental Medicine Dr. Stypula received his training in periodontics and implants and earned his degree of M.D.S. Dr. Stypula is part of one percent of dental professionals providing the LANAP® FDA cleared laser procedure for gum disease treatment. His practice is dedicated to oral health. To learn more about their dental services, please visit http://www.pittsburgh-periodontist.com or call (412) 348-8833.