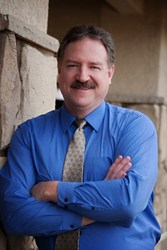 San Luis Obispo, CA (PRWEB) December 15, 2014
Dr. Michael Colleran now uses the LAVA™ Chairside Oral Scanner (C.O.S.) to create accurate tooth impressions for crowns and bridges without using traditional molds. The digital LAVA™ C.O.S. system promises patients in San Luis Obispo, CA a more convenient, comfortable experience when they visit a family dentist to have impressions made. The system also greatly lowers the risk of errors, which reduces the time patients must wait to receive their crowns or bridges.
The LAVA™ C.O.S. system captures three-dimensional digital impressions of the teeth. The interactive technology lets Dr. Colleran view the images as they are captured, ensuring that there are no oversights. The digital system saves Dr. Colleran and his patient's time by eliminating steps during the impression-making process. The system also addresses many of the accuracy issues associated with physical molds, which may be flawed due to issues with the material or the technique used to make the mold. The remake rate for crowns and bridges produced based on LAVA™ C.O.S. digital impressions is 80 percent below the industry average, with just .5 percent of prosthetics fitting poorly enough to require remaking.
When produced accurately, crowns and bridges offer numerous benefits for Dr. Colleran's patients. Crowns, which fit over teeth, can help protect and preserve teeth that are weakened or damaged. Cracked, decayed and even broken teeth can all be strengthened with crowns. However, crowns must be fabricated correctly to fit between neighboring teeth and create a natural cosmetic appearance. Bridges can replace missing teeth, preventing unnatural strain on the remaining natural teeth, but bridges must be built to accommodate the patient's bite and opposite tooth. If a bridge does not fit naturally, secondary health complications may result. The LAVA™ C.O.S. system ensures that Dr. Colleran's patients in San Luis Obispo, CA, only have to make one visit to their family dentist to receive correctly fitted crowns or bridges.
Since bridges and crowns can stabilize tooth alignment, protect damaged teeth and provide other oral health benefits, Dr. Colleran encourages patients with missing or damaged teeth to look into their treatment options sooner rather than later. Anyone who needs to visit a family dentist in San Luis Obispo, CA, for cosmetic or structural tooth issues is encouraged to call Dr. Colleran's office today to make an appointment.
About the Doctor
Michael Colleran is a general dentist offering personalized dental care for San Luis Obispo, CA patients since 2002. Dr. Colleran attended Cal Poly, San Luis Obispo for his undergraduate studies and University of the Pacific, School of Dentistry in San Francisco for his professional training. He is part of one percent of dental professionals providing the LANAP® FDA cleared laser procedure for gum disease treatment. Dr. Colleran is a nationally renowned dental author and lecturer and an expert on laser dentistry. To learn more about Michael Colleran, DDS and his dental services visit his website at http://www.slotownsmiles.com or call (805) 543-0814.