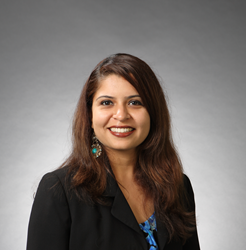 Old Bridge, NJ (PRWEB) December 16, 2014
Dr. Reema Patel has been appointed medical director of the Joslin Diabetes Center, Affiliate at Raritan Bay Medical Center (RBMC). The medical center became an affiliate of the Joslin Diabetes Center, the world's preeminent diabetes research and clinical care organization, in spring 2014 and now provides some of the latest advances for treating diabetes and its complications as well as patient education and support services. A multi-disciplinary team of specialists, including Dr. Patel who is board certified in Diabetes, Endocrinology and Metabolism and Internal Medicine, a registered dietician, nurse educator and other medical and support professionals provide services.
"I am happy to head the very prestigious Joslin Diabetes Center affiliate at RBMC and lead a team of competent professionals who are committed to providing the best possible healthcare services to the community," says Dr. Patel.
Offices are currently located at RBMC's Old Bridge location in Suite 206, Medical Arts Building, 3 Hospital Plaza, and Suite 200, 2045 Highway 35 South, South Amboy, NJ. In spring 2015, the Center will open a new location on the 4th floor in RBMC's new medical arts building, 2 Hospital Plaza, it will include a demonstration kitchen and comprehensive diabetes services including both one to one and group education sessions focusing on diabetes and nutrition. RBMC's diabetes center was recently awarded Education Recognition Certificate for providing a quality diabetes self-management education program by the American Diabetes Association (ADA). The Association's Education Recognition Certificate assures that educational programs meet the National Standards for Diabetes Self-Management Education Program. To make an appointment, call 732-360-4070.
Dr. Patel attended medical school at Government Medical College, Surat, India. She completed her residency in Internal Medicine at Jersey Shore University Medical Center, Neptune, NJ, and is fellowship trained in Diabetes, Endocrinology and Metabolism from the University at Buffalo, State University of New York (SUNY). Dr. Patel also treats thyroid disease, osteoporosis, menopause, low testosterone, polycystic ovarian syndrome, hirsutism and other hormonal problems. She is fluent in English, Hindi, Gujarati, Punjabi and Urdu.