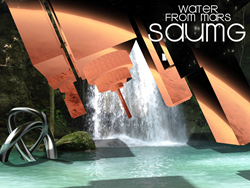 If just one person is helped by this, we've done our job.
Los Angeles, CA (PRWEB) December 17, 2014
Saum G is more than a socially conscious artist, he's socially active. He's proud to announce the launch of War Against Rape, a free app available now on iTunes. Saum G's effort was made possible through SEG Universal and Soumits World Foundation. "If just one person is helped by this, we've done our job," says Saum G.
War Against Rape, or WAR, functions as an emergency messaging system for individuals who feel in danger and unable to make a call for help. With the touch of a button, users can send an automated message as well as their current location to a specified contact number and a user can easily call 911. The minimal action needed to send an alert discreetly allows someone to ask for help without putting themselves in further danger from an imminent threat.
Saum G has long been proactive about positive change. From campaigning for voter registration to saving water, he puts his thoughts into action. He knows that the world will be what we make it, and he wants to make it better.
The future is a prevalent theme in Saum G's music, especially Water From Mars, his second solo release and fourth album overall. He looks to the endless possibilities of technology and human kindness as solutions to our ills.
Support the album
In today's music market, oversaturated with artists saying nothing, Saum G stands above—saying something that he backs up with personal effort.