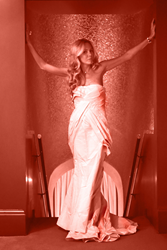 Life is easier when you know where to shop.
New York (PRWEB) December 21, 2014
With her recently published fashion blog, LenLenStyle, Elena Taranina seeks to provide fashionistas with a hot insider's guide on globe-trotting, restaurant hopping, travel destinations, and many more topics for fashion lovers across the globe. LenLenStyle's purpose is to allow anyone, regardless of age, to improve their tastes in fashion, and to ultimately look good all day, every day.
In addition to postings about travel destinations and restaurant hopping, LenLenStyle also provides tips on the best hair salons, spas, hotels, restaurants, nightspots, as well as culture indulgences, from art openings to new ballet shows.
"Motherhood does not make it easy to have time to read all the latest magazines or go to every fashion week, but we still want to feel and look beautiful while being fashionable. The blog will be a balance of real life and some more luxurious indulges," says Elena.
About LenLenStyle
Born in Moscow and a New York native, Elena currently travels between Moscow, Geneva, Zurich, Paris, and London to discover new trends in fashion in order to further develop her personal style as well as develop content for her blog. With her hands-on strategy of constantly developing her style, Elena is able to show readers some of the tricks she has learnt along the way, including how to mix clothes and accessories from vintage pieces. Elena has also teamed up with professional photographer and good friend Sabina Vishnevska to capture the imagery on her blog. It will be a steady stream of gorgeous imagery, which Elena hopes will make her readers happy.
To view the LenLenStyle blog, please visit http://www.lenlenstyle.com/