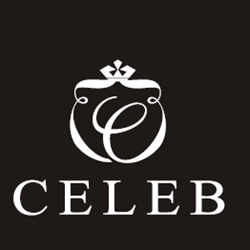 I was nervous if the quality of the dress was going to be worth it but this dress is perfect !! Thank you so much I love it ! It is exactly like the picture. Lady's if you choose same as pic for the color it come in a watermelon color. Warm island Regards
(PRWEB) December 22, 2014
TheCelebrityDresses.com has recently released their new collection of 2015 prom dresses. The collection consists of more than 1000 styles of long and short prom dresses inspired by celebrities. The new collection features unique, trendy design and high quality materials.
TheCelebrityDresses.com has profound experience in making affordable celebrity inspired evening gowns and prom dresses. They made more than 3000 unique styles of high fashion celebrity look alike formal dresses in the past 4 years.
The dresses made by TheCelebrityDresses.com feature diverse designs, high quality fabrics and top craftsmanship.
TheCelebrityDresses.com aims to offer their customers the very same looks from the top fashion designers at unbelievably affordable prices. Most of their dresses are sold at prices under $200. Some classic styles, such as the yellow dress from the movie How to Lose a Guy in 10 days and the sexy green gown from the movie Atonement are sold for less than $100.
It is normally very difficult to find dresses as seen on screen. TheCelebrityDresses.com has made this easy. Fashion minded girls can find gossip girl dresses and Oscar dresses at the TheCelebrityDresses.com for just a fraction of the cost. TheCelebrityDresses.com is updating their product line daily. New red carpet dresses are constantly being added to their collection.
"We've made great effort in designing and making the 2015 prom dresses. They are so elegant, unique and well made that I believe our customers will love them!" said the chief designer of the company.
About TheCelebrityDresses.com
TheCelebrityDresses.com is the #1 online retailer of celebrity fashion products. It is a one-stop shop for a complete celebrity look. Products offered at TheCelebrityDresses.com include celebrity dresses, handbags, jewelries, shoes, wigs and more.