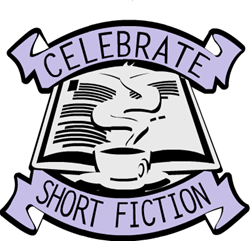 It's a win-win for everyone: writers reach more readers, and attendees get to enjoy quality short stories while taking a much-needed break from the holiday hustle and bustle.
(PRWEB) December 17, 2014
Shoppers looking for that special holiday gift need look no further than the Barnes and Noble Booksellers in Boardman, OH, where northeast Ohio authors will be signing copies of their books as part of "Celebrate Short Fiction" Day on December 21.
The event begins at 1 PM, with short story writers and authors entertaining bookstore patrons with short fiction readings, either of their own creation or by their favorite authors. In addition, several of the participants will be signing copies of their own books, providing shoppers with the perfect opportunity to buy a personalized gift for that special someone on their gift list.
Authors include Nancy Christie, author of "Traveling Left of Center and Other Stories" and coordinator of the event, Lori K. Marchand, author of "TIME with my UNCLE", Hugh G. Earnhart, author of "The Forgotten Pumpkin," and James Renner, author of "The Man from Primrose Lane" as well as several regional nonfiction books about unsolved mysteries.
Other participants include short story writer and songwriter Michael Hill, murder mystery writer Cliff Protzman, writer and musician Anita Gorman, and short story writers Alex Puncekar and William R. Soldan.
"This is a great opportunity for area writers to share their work with bookstore patrons," said Christie, who created "Celebrate Short Fiction" Day in 2013 to focus attention on the short fiction literary form. "It's a win-win for everyone: writers reach more readers, and attendees get to enjoy quality short stories while taking a much-needed break from the holiday hustle and bustle."
For more information about the "Celebrate Short Fiction" Day event, contact Christie via email (nancy[at]nancychristie[dot]com) or phone (330.793.3675)