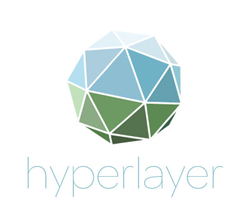 Hyperlayer solves the volume problem of data flow, particularly video data, and can deliver it in useful and organized ways.
Portland, OR (PRWEB) December 17, 2014
Addressing the need to more effectively analyze customer data and improve shopping efficiency and sales growth, Hyperlayer, Inc. today launched the Retail Acceleration Engine (RAE). Developed in collaboration with preeminent shopper scientist Herb Sorensen, Ph.D and Galois, Inc., recognized experts in cutting-edge computer science and applied mathematics, RAE uses computer vision to collect anonymous real time shopping data that provides insight into customer spending patterns and behaviors. The data helps major brands and retailers maximize their returns while decreasing direct labor costs. RAE's services can be used to target specific product lines or support large brands across multiple product areas.
Shopper efficiency—driven by merchandising strategies that increase customer sales per unit of time—is one of the most important metrics and competitive differentiators for retailers today.
"Customer intelligence that identifies which items to feature and how to feature them is the art and science of RAE. Individual brands have seen up to 20 percent lift in sales over competing products, without using coupons or discounts, by subtly attracting the shoppers to select related products," said William Weinstein, co-founder, Hyperlayer. "RAE creates insights into shopping behaviors and preferences that have never been seen or put into action before. Using external cameras, facial recognition, and head pose algorithms RAE analyzes how a shopper reacts to a specific environment and to elements within that environment."
A pilot project featuring RAE and overseen by shopping experience expert, Herb Sorensen, Ph.D, is currently underway during this holiday season.
"Shoppers shop through their eyes, but it is difficult for us to interpret what they are seeing in an automated fashion. Computer vision recognition opens the door to a vast trove of information around us that has largely been ignored. RAE has the key and can help unlock this data while eliminating tens of thousands in manual processes," said Dr. Sorensen. "By partnering with Hyperlayer we are creating a world-class solution and research combination in the retail shopper space. This is a large, dynamically growing market that everyone is moving into, especially with the explosion of smartphones and other devices."
RAE leverages the analytics of Hyperlayer's groundbreaking cloud-based computer vision platform. When used in the retail environment, RAE adds facial recognition and biometric analysis capabilities to existing applications to help select and feature the most important behaviors for creating sales lift. Combining a mixture of data and proprietary algorithms, RAE identifies the right products to improve shopper efficiency and provides feature and tagging services that translate those insights into action.
"Hyperlayer solves the volume problem of data flow, particularly video data, and can deliver it in useful and organized ways. What's also unique about RAE is the ability to mix data sources," said Rob Wiltbank, CEO, Galois, Inc. "RAE enables Galois to apply our modeling and decision making analytics to this data flow for major retail brands—ultimately helping shoppers be more efficient and helping major brands be in front of them at the store, at the right moment, all the way down to the personal level."
"Analysis of customer shopping behaviors has always been a more reactive process. Hyperlayer allows companies to do this in a proactive and real-time way, offering better insights and the ability to notify the appropriate people for actionable intelligence. For example, retailers already gather the 'what' data on their shoppers, but RAE gives them the 'why'—something that was only possible before through physical interviews or standing in an aisle with a clip board," said Rick Soberanis, president of Accelerator Business Solutions, an independent consultancy that develops strategies and actionable solutions to accelerate revenue for emerging brands.
Soberanis adds, "What's also interesting is that Hyperlayer is not only for faces—any object can be programmed in and monitored. With real time alerts and advanced analytics, Hyperlayer takes computer vision technology to the next level."
How it Works
RAE's feature and tagging services are based on proprietary algorithms that combine affinity analysis—patterns in the co-buying of products—based on transaction logs, passively collected data that measures how long shoppers are in a store, and each store's unique planogram. This algorithmic approach to combining this mountain of data identifies specific product types in individual retail locations that, when featured and tagged in that location, cause significant sales lift. Based on that analysis, RAE then provides the in-store services that highlight those specific products, and analyzes patterns in sales growth to fine-tune the effort in each location.
For more information on RAE contact: http://www.hyperlayer.io/contact/
About Hyperlayer
Hyperlayer was founded in 2013 out of the historic Haseltine Building in Portland, OR. Our team is inspired by the deep untapped reserves of data locked away in images and video, and that next-generation devices will understand how we think by seeing what we see. Hyperlayer offers a computer vision cloud-based platform and facial recognition API, along with custom services for a wide array of industries including security, retail, and conservation. Advisory board members include luminaries in the retail and security industries. For additional information visit http://www.hyperlayer.io or follow us on Twitter @hyper_layer