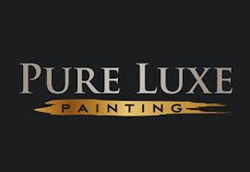 Pure Luxe Painting provides a variety of choices when it comes to interior residential painting.
Vancouver, BC (PRWEB) December 16, 2014
Pure Luxe Painting, a company of well-known residential painters in Vancouver, has recently announced that they will now be offering enhanced services. These services would largely be associated with residential painting in Vancouver, which is further broken down into two categories, interior and exterior painting. Pure Luxe will now be painting vinyl sidings and decks and fences. Previously, the company is also known to be an expert at strata painting and renovating condos, townhouses and other home repairs.
"Bring life back to your outdated house with the help of Pure Luxe professional painters," states a company representative. "We can bring a fresh new perspective and create living spaces that will be completely different from what you have gotten tired of. No matter which part of the house you want to paint, we are full of ideas which you are free to choose or alter according to your preference of interior painting."
Pure Luxe Painting provides a variety of choices when it comes to interior residential painting. Ranging from high gloss to semi gloss and flat, the company provides advice on what paint to use on interior surfaces. Clients may also request an estimate on their choice of paint.
About the Company
Pure Luxe Painting is a premium painting company with a mission is to provide the highest quality service to clients in Canada. With core values of honesty, integrity and trust, Pure Luxe Painting has well-established systems, processes and good communication. The company's vision is to become the premiere painting company in the country, with seamless service starting from initial contact to the final inspection. It provides ongoing training for all of its staff painters, estimators, and managers in order to guarantee going above and beyond the client's expectations. Having an unmoving focus on all stakeholders, the company sets high quality standards from hiring, to training, to communication and execution of the job. For more information, call now at (604) 613-8603 or visit http://www.pureluxepainting.com/.