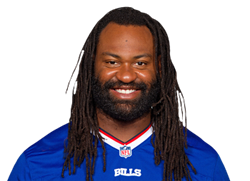 Buffalo, NY (PRWEB) December 22, 2014
Professional football player Brandon Spikes will be making an appearance at Panera Bread in Buffalo, NY on Tuesday, December 23.
The appearance will take place from 6:30-7:30pm EST where Spikes will sign autographs for customers who purchase a food or beverage item at the restaurant.
Spikes, who is co-represented by Sports Marketing Partners for his marketing endeavors, played college football at the University of Florida, where he was a two-time All American selection and won two national championships.
The Panera Bread is located at 765 Elmwood Ave, Buffalo, NY 14222.