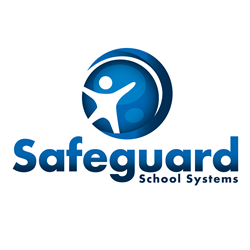 The greatest threat to school safety is not the potential attacker, but the leader who hangs their hat on, 'it will never happen here.'
(PRWEB) December 16, 2014
Although Dec. 14th marked the second anniversary of the Sandy Hook school shooting, the suburb of Newtown, CT had no plans to publicly commemorate the unspeakable tragedy that took 20 of their children and 6 of their educators. Instead, they chose to spend the day in personal reflection and remembrance. Above the fire station's roof, 26 stars remain atop in memorial.
As the national crime rate continues to decline, traumatic school violence continues to rise. Two years after Sandy Hook, the question still remains: what are we doing to solve this problem? Approximately 95 incidents across 33 states have been publicly reported since Newtown, including the latest school shooting in Oregon last week. In late November, police officers shot and killed a suspected gunman that opened fire and injured 3 people in the Florida State University Library. Just last October, a 15-year-old freshman student shot 5 other students in Marysville Pilchuck High School, fatally wounding 4, before fatally shooting himself.
SafeGuard School Systems, a start-up company in the Silicon Valley is focusing their efforts on streamlining communication from the classroom to first responders. Mike Jacobs, a father of three, and the founder of SafeGuard believes that a breakdown in communication is where we are the most vulnerable. "Think about it: lockdowns generally take too long to be initiated and when officers arrive, they're left at a disadvantage because they don't know where to go. Fireman can respond to a school fire alarm, go to the fire panel and know exactly where they need to be. We don't have anything like that for our police departments, and that's just not right," Jacobs said. The SafeGuard team, made up of several concerned parents and advisers, intend to address that problem with their patent-pending technology. They are looking to start a pilot program in a small Bay Area school and have already installed a portion of their system for demonstration.
"In a lockdown, there's only one thing more valuable than the students we are charged with to protect, and that's real-time communication from school staff and the classroom itself," Jacobs said. There's a lot that needs to take place during a lockdown and a lot for school staff to remember. SafeGuard aims to simplify those procedures. "What if we were able to dial 9-1-1, communicate our conditions, lock our doors, and activate IP cameras, along with two-way audio communication all at once? What if we were able to do all of that by the push of a button? That's what we intend to accomplish," Jacobs said.
Many school districts are using procedures that are over 20 years old. For example, some schools are using red and green colored cards or paper to communicate their conditions during an emergency. Green would communicate that the room is OK and that all students are accounted for. Red would communicate that there is a serious problem and that immediate assistance is needed. The cards or papers are to be taped to a window, to a door or even placed under a door to communicate with first responders. Robert Gonzalez, a long time friend of Jacobs and adviser to SafeGuard, believes that there were several reasons to come up with a better plan. Time efficiency and the probability for scotch tape to fail were just a few. SafeGuard has developed a way to automate this process with their Condition Alert; a small discreet unit that can be ordered in just about any color and that is installed outside the classroom, above the door or to the side of the door. It comes with L.E.D lights that communicate conditions and a loud horn that activates on red. The horn is to help first responders immediately locate where they are needed. Every status signal communicated is intended to reach the dispatch level. "We want to help first responders make risk informed decisions," said Gonzalez.
"Mobile apps are now being created to communicate conditions, but the time a teacher would have to spend in finding their phone, unlocking their phone, then opening the app before communicating their conditions, all while dealing with the emotions of fear and anxiety in a limited amount of time would leave them at a disadvantage," Jacobs said. The SafeGuard team believes that they have an all encompassing system. They are also working on a touch screen interface for the classroom, which will list a school's current lockdown procedures by priority; an option that the company feels will help teachers during an actual emergency. The SafeGuard team has faced some opposition though, most of which has come from school "safety experts" still teaching conventional procedures. "The children of Sandy Hook were forced to grow up too fast. They had to learn that there are people out there who will hurt them for no reason. The sooner our school administrators realize that, the better. The greatest threat to school safety is not the potential attacker, but the leader who hangs their hat on, 'it will never happen here,' " Jacobs said.
Safeguard is hoping to make their vision a reality, but struggles to find the funding needed to make it happen. They've spoken with investors, but most investors seem to shy away in fear of the lack of funding schools have faced through the years. On the contrary, companies like IHS Technology, a company known for its insight and knowledge of current markets, has forecast the security integration in schools market to hit 4.9 Billion by 2017. Jacobs insists though, that SafeGuard is about a vision being realized. "Our vision pulls us, it's something that we genuinely care about," Jacobs said. The members of the team balance working full-time jobs, their family life and even school, all while trying to make a difference in school safety. They hope to one day change the way leaders look at safety procedures across the country.