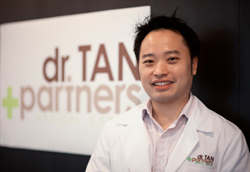 Women's Health is a multifaceted area that is often understated.
Singapore (PRWEB) December 18, 2014
Dr. Tan and Partners Medical Centre is concerned with women's health, especially the risks of developing STDs and HIV. The services offered by the clinic include a number of comprehensive screenings as well as treatment facilities. Women can also request a lady doctor for examination and discussion of sensitive and embarrassing issues like an STD and its symptoms. The comfortable settings of Dr. Tan and Partners Medical Centre ensure privacy thereby encouraging women to walk in and receive treatment as early as possible.
Dr. Tan believes that, "Women's Health is a multifaceted area that is often understated." It is therefore essential to have well trained and expert medical professionals who are discrete and gentle in imparting treatment and giving health related advice to the sexually infected women patients in a timely manner.
Understanding the STD Symptoms in Women happens to be the very first step towards recovery. The doctors at Dr. Tan and Partners Medical Centre encourage the female patients to discuss their problems fully without ignoring even the minutest discomfort as there are several STD infections that do not show any obvious symptoms that stand out.
Dr. Tan and his partners treat the STD symptoms based on five different criteria, including general, skin, urinary, vaginal, and explicit sexual symptoms. The types of infection can often be diagnosed by observing the symptoms as well.
Pain or a burning sensation during urination is one of the most significant symptoms of STDs in women. This may often be mistaken for urinary tract infection and it is advisable for women experiencing such symptoms to opt for an STD testing at Dr. Tan and Partners Medical Centre as early as possible.
Vaginal discharge is the most obvious sign of something gone wrong. While the cause may be something minor as a yeast infection, a smelly and discolored discharge indicates the presence of STD infection. It is essential to get tested in order to begin the treatment properly.
Sexual symptoms constitutes of pain during sex and bleeding from the vagina after the sexual act. Both these symptoms are extremely dangerous and can be a sign of pre-cancer. A thorough screening for STD is essential in such circumstances.
A number of general symptoms like fever, pain in the lower part of the abdomen, and swollen lymph nodes in the groin are almost always present when a woman has an STD infection. Dr Tan says that such symptoms are too general and the best way to go forward is to get screened for STDs at once.
It is important to go for screening after the patient has developed  symptoms. Many sexually transmitted diseases can be easily cured after  early detection and treatments. However, if left undetected and  untreated for a long period of time, STD could lead to long-term damage  such as infertility and multi-infections.
Dr. Tan and Partners Medical Centre provide std screening facilities for women with STD infections who can then get treated at the centre itself. It is extremely important to admit that something is wrong and request for help. "We are a conservative Asian society. Anything to do with sex or sexuality, including HIV, is something that is not openly discussed at the dinner table or in public. We need to keep pounding at the problem, we need to keep raising awareness, educating people and, slowly but surely, I think we will overcome this stigma," says Dr. Tan.
Please check the website STD Singapore for details or get in touch with Dr. Tan.
The contact details of the clinics below:
Bencoolen: +65 6884 4119
180 Bencoolen Street#02-20 The BencoolenSingapore 189646
Novena: +65 63972095
Novena Medical Center#08-3110 Sinaran DriveSingapore 307506
Robertson Walk: +65 6238 7810
11 Unity Street#02-07 Robertson WalkSingapore 237995
News Media and SEO Agency Contacts: SNS Infotech