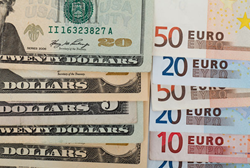 Everyday we are taking calls from merchants in the US and Canada who are confused by the new European digital tax rules and don't understand what they need to do to comply
London, UK (PRWEB) December 17, 2014
On 01 January 2015, new European Union Tax rule changes, that will have a major impact on how thousands of US e-service providers account for Value Added Tax (VAT) in the EU, come into effect.
VAT compliance specialists Taxamo (http://www.taxamo.com), who provide a technical solution for the new rules, say that the majority of North American e-service merchants, payment services providers and e-commerce platforms, appear to be unaware and ill-equipped to deal with the significant obligations that come with the 2015 rules changes. Failing to comply with the legislation may make the seller liable to penalties from tax authorities in each of the 28 EU states
"We are highlighting this issue because every day we are taking calls and answering enquiries from merchants in the US and Canada who are confused by the new European tax rules and don't understand what they need to do to comply," said John McCarthy, CEO of Taxamo.
Recognising the need for additional information for merchants, Taxamo are hosting a series of webinars to make e-merchants aware of the new rules. On Monday, December 22, 2014. Taxamo will host a dedicated information webinar for North American sellers who could be impacted by the EU rule change. The event will give merchants the opportunity to get first-hand information on the rules. Details on the event can be found here: https://www.eventbrite.com/e/digital-sales-in-europe-2015-eu-vat-challenge-tickets-14943820369
The new EU VAT rule change applies to B2C (business to customer) sales of digital goods in Europe, such as e-books, music downloads, web-hosting services, and SaaS sales etc. The rule change requires merchants to report and declare VAT based on the location of their customer. There are additional evidential obligations around submitting VAT MOSS returns, storing location information for ten years, and ensuring compliance with the various tax regimes across the EU.
Digital downloads and electronic services ('e-services') sold to European retail consumers are taxed at VAT rates of up to 27%. There are over 30 different rates of VAT on digital services in force across the member states of the EU.
Additional information on the 2015 EU VAT changes can be found on the European Commission website.
About Us
Taxamo provides a real-time Software as a Service (SaaS) solution which enables compliance with 2015 EU VAT rules on the sale of e-services, enabling merchants to achieve full compliance with the rule changes, without impacting the existing customer journey. Taxamo integrates with all major shoppings carts and payment service providers such as Magento, Prestashop, Woocommerce, Paypal, Stripe and Braintree.