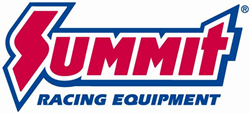 Tallmadge, OH (PRWEB) December 17, 2014
Nick Williams Performance makes some of the nicest—and best performing—throttle bodies for GM LS engines available. Every throttle body is CNC precision-machined from billet aluminum and held to very tight tolerances, making tuning and idle calibration easier and more accurate. The throttle bodies come in two versions:
The Drive By Wire Throttle Bodies are designed for 2005 and later LS engines that have a drive by wire throttle. With a 102mm venturi, the throttle bodies can flow some serious air. They do require the use of an LSX-style aftermarket intake manifold and a tuning session to dial in the combination. They use a six-pin late model connector that works with late model wiring harnesses, and come complete with stepper motor and electronics installed—no need to disassemble your factory throttle body. The throttle bodies are available in polished and black anodized finishes.
The Cable-Driven Throttle Bodies are for earlier LS engines that have a cable-operated throttle. They are available in 92mm and 102mm diameters and also require the use of an LSX-style aftermarket intake manifold and some tuning for proper operation.
Summit Racing also offers a Nick Williams Performance throttle cable bracket to adapt its cable-driven throttle bodies to intake manifolds that don't have a mounting point for an OEM bracket.
SEE NICK WILLIAMS PERFORMANCE THROTTLE BODIES AT SUMMIT RACING
Summit Racing Equipment
http://www.SummitRacing.com
1-800-230-3030