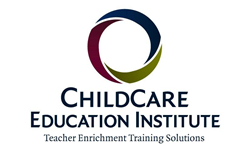 This course provides key concepts and strategies to handle conflict in the classroom, while also maintaining the best interest of the children.
Duluth, GA (PRWEB) December 17, 2014
ChildCare Education Institute® (CCEI), a distance learning professional development and certificate provider, is proud to introduce GUI102: Conflict Resolution in the Early Childhood Environment to the online child care training course catalog.
Childcare professionals must approach the topic of "conflict resolution" from multiple perspectives. There are many types of conflict: child-child conflict; adult-child conflict and also adult-adult conflict. While it is important to properly intervene as issues arise, it is even more important to teach children the social and emotional skills necessary to solve their own conflicts. This course offers strategies and practices for addressing and resolving a wide variety of social, emotional, and behavioral conflicts likely to arise in the early childhood environment. Upon successful completion of this course, students will be able to define character education, demonstrate an understanding of strategies for promoting resiliency, and identify strategies for reducing and responding to aggressive behaviors, including biting and bullying.
"Conflict resolution is an important part of any social setting, but especially when it comes to the childcare environment," says Maria C. Taylor, President and CEO of CCEI. "This course provides key concepts and strategies to handle conflict in the classroom, while also maintaining the best interest of the children."
This three-hour training course is available for online enrollment now, and awards 0.3 IACET Continuing Education Units (CEUs) upon successful completion. Active, unlimited individual or center-based subscription holders may take this course at no additional cost at any time. For more information, call 1.800.499.9907, prompt 3, Monday - Friday, 8 am - 5 pm EST.
About CCEI
ChildCare Education Institute® provides high-quality, distance education certificates and child care training programs in an array of child care settings, including preschool centers, family child care, prekindergarten classrooms, nanny care, online daycare training and more. Over 100 English and Spanish child care training courses are available online to meet licensing, recognition program, and Head Start Requirements. CCEI also has online certification programs that provide the coursework requirement for national credentials including the CDA, Director and Early Childhood Credentials. Several certification programs have been evaluated and awarded college credit recommendations by the National College Credit Recommendation Service (National CCRS). CCEI is nationally accredited by the Accrediting Commission of the Distance Education and Training Council (DETC), has been accredited as an Authorized Provider by the International Association for Continuing Education and Training (IACET), and is authorized under the Nonpublic Postsecondary Educational Institutions Act of 1990, license number 837.